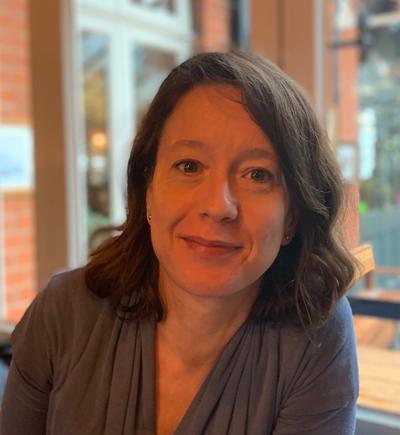 Contact details
Name:

Dr Linda Risso

Position/Fellowship type:

Senior Research Fellow

Institute:

Home institution:

Location:

Centre for Army Leadership, Robertson House, The Royal Military Academy Sandhurst, Camberley, Surrey, GU15 4PN, UK

Email address:
---
Research Summary and Profile
Research interests:

Contemporary History, History, International Relations, Politics

Regions:

Europe, North America, United Kingdom

Summary of research interests and expertise:

Contemporary European History. Diplomatic History. History of International Organisations. History of security and defence in the 20th century. History of the North Atlantic Treaty Organisation. Leadership in the 20th century.

Project summary relevant to Fellowship:

Dr Risso is Senior Researcher at the Centre of Army Leadership, Royal Military Academy Sandhurst. Before joining the Ministry of Defence, Dr Risso worked as historian at the Supreme Headquarters Allied Powers Europe, in Mons (Belgium).
Publication Details

Related publications/articles:

Date
Details
18-May-2022
Risso L., A Forgotten Success: Operation Essential Harvest, 2001, RUSI Journal, Vol. 166, Issue 6/7 (2022)

Articles

01-Mar-2022
Toxic Workplace Culture: Lessons from Rio Tinto, CAL Leadership Insight, N. 30, March 2022

Research aids

01-Oct-2021
Risso L., ''Squaring the Circle: The Evolution of NATO's Strategic Communications since the 1990s'', (International Symposium of Military Academies), Journal of Peace and War Studies, October 2021, pp. 157-171.

Articles

06-May-2021
Risso, L. ''Vigilance is the Price of Liberty: The Supreme Headquarters Allied Powers Europe Marks Its 70th Anniversary'', RUSI Journal, 6 May 2021

Articles

12-Nov-2020
Risso L., "Leadership styles: A comparative study of Secretaries General Ismay, Spaak and Wörner", in Gram-Skjoldager, Ikonomou and Kahlert (eds.) in Organizing the World: International Organization and the Emergence of International Public Administration, 1920-1960s (London: Bloomsbury, 2020)

Chapters

01-Aug-2019
Risso L., "I am the servant of the Council: Lord Ismay and the making of the NATO International Staff", Contemporary European History. 28/3, pp. 342-357.

Articles

01-Aug-2019
Risso L., "The North Atlantic Treaty Organisation" Global Politics: Actors and Themes. Understanding International Affairs. Edited by K. Larres and R. Wittlinger. Routledge.

Chapters

01-Apr-2019
Risso L. (ed.), NATO at 70: A historiographical approach. Routledge, 2019

Edited Book

01-Jun-2018
Risso L., "Harvesting your soul: Cambridge Analytica and Brexit" in Christa Jansohn (ed.), Brexit means Brexit, Mainz: Academy of Sciences and Literature.

Articles

01-Jun-2018
Risso L., "Social Media and Democracy" in Constitution in Crisis: The New Putney Debates. Edited by D.J. Galligan with Phil Dines. London: I.B. Tauris

Chapters

01-Apr-2017
Risso L. (ed.) Special issue of Media, War and Culture on "War correspondents: life on the ground, risks and challenges".

Edited Book

01-Oct-2016
Risso L., "NATO and the environment: The Committee on the Challenges of Modern Society", Contemporary European History, 25/3, pp. 505-535

Articles

01-Oct-2015
Risso L. "Time to act: the UK in NATO" RUSI Journal, 160/5, pp. 33-34

Articles

01-Jan-2014
Risso L., Propaganda and intelligence in the Cold War: The NATO Information Service. Routledge. 2014

Monographs

01-May-2013
Risso L. (ed.) Special issue of Cold War History on "Radio wars: Broadcasting in the Cold War" 13/2

Edited Book

01-May-2011
Risso L. (ed.), Special issue of Modern Italy 16/2 on "18 April 1948: Italy between continuity and rupture".

Edited Book

01-May-2011
Risso L., "A difficult compromise: American and European plans for NATO anti-communist propaganda and intelligence", Intelligence and National Security 26 (2-3), pp. 330-354.

Articles

01-Feb-2011
Risso L., "Propaganda on wheels: the NATO travelling exhibitions in the 1950s and 1960s" Cold War History, 11/1, pp. 9-25

Articles

01-Nov-2009
Risso L. "'Don't mention the Soviets!': An overview of the short films produced by the NATO Information Service between 1949 and 1969", Cold War History 9/4, pp. 501-512

Articles

01-Mar-2009
Risso L., "Cracks in a facade of unity: The French and Italian Christian Democrats and the early stages of the European integration process", Religion, State and Society 37/1, pp. 99-114.

Articles

01-Aug-2007
Boria M. and Risso L. (eds.), Laboratorio di Nuova Ricerca: Investigating Gender, Translation and Culture in Italian Studies, Troubador

Edited Book

01-Jun-2007
Risso L., "Similar, yet so different: Why the European Defence Community was not a forerunner of the ESDP", in Deighton A., Bossuat G. (eds.), L'Union européenne, acteur de la securité mondiale, Paris: Soleb, pp. 264-282

Chapters

01-May-2007
Risso L., Divided we stand: The French and Italian political parties and the rearmament of Western Europe, 1949-1955, CSP. 2007

Monographs

01-May-2007
Risso L., "Against rearmament or against integration?: The PCI and PCF's opposition to the European Defence Community and the Western European Union, 1950-55", Journal of European Integration History, pp. 11-31.

Articles

01-Feb-2007
Risso L. (ed.), Special issue of Journal of European Integration History "Which Europe? Communist Parties between Nationalism and Internationalism, 1945- 1975".

Edited Book

01-Feb-2007
Risso L., "'Enlightening Public Opinion': A study of NATO's information policies between 1949 and 1959 based on recently declassified documents". Cold War History 7/1, pp. 45-74

Articles

01-Nov-2006
Risso L. and Boria M. (eds.), Culture and Politics in post-war Italy, CSP.

Edited Book

01-Sep-2004
Risso L. (ed.) "Gli Indici di Nuova Repubblica", Quaderni di Storia e Letteratura, vol. 16,pp. 1-202.

Edited Book

01-Jan-2004
Risso L., "Una piccola casa libera: Gli azionisti di Unità Popolare", Quaderno di Storia Contemporanea, vol. 35, pp. 54-73. And "Unità Popolare: Caratteri e natura del movimento. Intervista a Pino Tagliazucchi", Quaderno di Storia Contemporanea, vol. 35, pp. 74-84.

Articles
Back to top