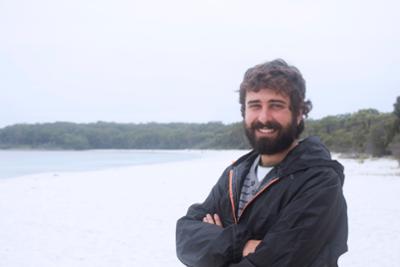 Contact details
Name:

Dr Gabriel Bayarri Toscano

Position/Fellowship type:

Newton International Fellow (CLACS)

Fellowship term:

01-Dec-2022 to 30-Nov-2024

Institute:

Location:

Institute of Languages, Cultures and Societies School of Advanced Study University of London Senate House Malet Street London WC1E 7HU

Email address:

Website:
---
Research Summary and Profile
Research interests:

Colonies & Colonization, emigration & immigration, Communications, Culture, Politics, Social Sciences

Regions:

South America

Summary of research interests and expertise:

Dr Gabriel Bayarri Toscano is a Newton International Fellow at the Centre for Latin American & Caribbean Studies (CLACS) at the Institute of Languages, Cultures and Societies. In his research, he has conducted ethnographic fieldwork in physical and virtual spaces where the discourses of Latin American right-wing populism operate. His current project as a NIF is called: "Discourse Polarisation: The Memetic Violence of the Latin American Right-Wing Populisms".

Dr Bayarri is an interdisciplinary researcher that works at the intersection of communication and social sciences. He holds a PhD in Anthropology and Sociology from Macquarie University (Sydney) and the Complutense University of Madrid (Summa Cum Laude). During the last decade, Bayarri has worked in the European and Latin American context, specifically in Brazil, analyzing its post-colonial structure of power at the root of the rise of the far-right in the country. He also has applied political experience working with the United Nations in Rio de Janeiro and as an elected City Councilor (Concejal) in the Autonomous Community of Madrid.

Dr Bayarri has thus far published or has been accepted for publication 11 journal articles (4 of them single-authored), 4 book chapters (1 single-authored) and 46 public-facing articles. He has participated in the following research groups: Centre for Right-Wing Studies (CRWS, University of California, Berkeley), Centre for Research on Extremism (University of Oslo), Centre for Research into Global Power, Inequality and Conflict (RGPIC, Macquarie University), the research group Psychosociology of social and gender violence (Complutense University) and the research group of Technopolitics (Open University of Catalonia). He is also intern editor at the Journal of Iberian and Latin American Research (JILAR) since 2020.

Please do not hesitate to contact him for potential collaborations.

Twitter: @GabrielBayarri

ResearchGate: https://www.researchgate.net/profile/Gabriel-Bayarri

Project summary relevant to Fellowship:

"Discourse Polarisation: The Memetic Violence of the Latin American Right-Wing Populisms"

In recent years we have seen in Latin America the emergence of populism, the advances of right-wing radicalism and the resurgence of extreme nationalism. This project aims to analyse the memetic communication of some of the most representative leaders of Latin American right-wing populist parties and how this communication exacerbates political polarisation and violence. Memes, through their simple and humorous discourses, legitimise forms of violence against political opponents, normalising and consolidating political polarisation. The objective of the project is twofold: first, to investigate how these discursive representations contribute to legitimising political violence against opponents, whom they stereotype, despise and dehumanise in order to construct them as "enemies"; second, to understand the lessons that the Latin American region brings to the analysis of global right-wing populisms and authoritarian political expressions.


The project spans politics, media studies, and social anthropology. Building upon previous research I have conducted on the importance of political polarisation through memes, this study becomes particularly important as right-wing populisms — which have been mostly studied from an Anglo-Eurocentric perspective — are increasingly building ties with other regions, including Latin America, which require novel approaches. Based on a combination of digital research, online focus groups and short-term fieldwork, the project will: 1) detect the connotative and semantic dimensions that are related to the legitimisation of violence; 2) synthesise the main categories found in the memes studied through grounded theory; and 3) analyse the explanations of different segments of sympathisers of right-wing populism regarding the emotions and ideas that the memes elicit for them.

The research outputs include: 1) the organisation of a virtual conference entitled "Social Media Communication and Right-Wing Populisms in Latin America and Beyond"; 2) two papers presented at international conference; 3) an edited book emerging out of the aforementioned virtual conference on right-wing populism, political polarisation and inclusive communication (Routledge); 4) a single-authored article to be published in a reputed Latin American journal (ÍCONOS Revista de Ciencias Sociales, FLACSO Journal); 5) an article co-authored with the Co-Applicant published in a reputed anthropology journal (Political and Legal Anthropology Review-PoLAR); 6) and two public-facing articles that disseminate research findings beyond academia (The Conversation; Open Democracy); 7) A dataset for potential research reuse.

Overall, this project will provide an understanding of the global rise of right-wing populisms and authoritarian expressions without losing sight of regional histories and idiosyncrasies, while enabling comparison and tracing connections with its European manifestations.
Back to top