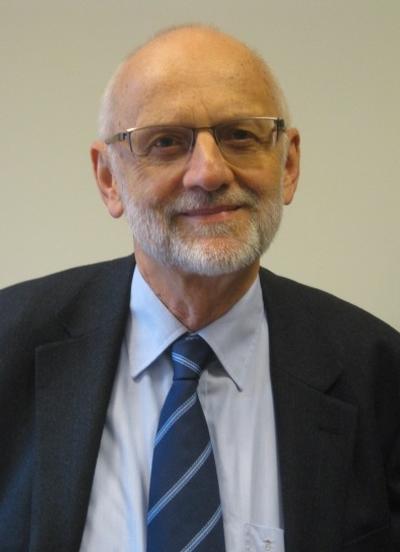 Contact details
Name:

Dr Howard Jones

Position/Fellowship type:

Senior Research Fellow

Fellowship term:

01-Oct-2009 to 31-Jan-2025

Institute:

Phone:

020 7862 8844

Email address:

Website:
---
Research Summary and Profile
Research interests:

Colonies & Colonization, emigration & immigration, Communities, Classes, Races, Globalization & Development, Political Institutions, Social Sciences

Regions:

Africa, Asia

Summary of research interests and expertise:

Migration, remittances and financial inclusion/exclusion; formal sector finance; policy towards the informal financial sector; livelihood diversification and migration.

Project summary relevant to Fellowship:

Research Funding secured from the British Academy to update and expand a longitudinal study on livelihood diversification and migration in an Indian village.

Research conducted for a GIZ study of domestic migration and remittances in India.
Publication Details

Related publications/articles:

Date
Details
03-Feb-2021
Good businesses and good archives Perspectives from the records of a moneylender in rural India

Chapters

In Social Aims of Finance. Rediscovering varieties of credit in financial archives. Editors: Anna Cantaluppi, Chloe Colchester, Lilia Costabile, Carmen Hoffmann, Catherine Schenk and Matthias Weber. Publishers: The European Association for Banking and Financial History (eabh), Fondazione 1563 per l'Arte e la Cultura della Compagnia di San Paolo, pp 277-293.

23-Feb-2018
Social hierarchy and enrolment in government and private schools in rural India: longitudinal evidence from a Rajasthan village

Journal articles

Oxford Review of Education 44.3: 353-369

01-May-2016
A Child of the City: a Longitudinal Study of Stratification and Migration in a Rajasthan Village

Articles

International Review of Social Research, 6(3), pp. 107-117.

01-Jun-2014
Domestic Migration and Remittances in India: Rajasthani Tribal Migrants working in Gujarat

Journal articles

 Jones, J.H.M.; Williams, M. and M.P. Joshi (2014) 'Domestic Migration and Remittances in India: Rajasthani Tribal Migrants working in Gujarat', Journal of Enterprise Development and Microfinance, Vol. 25, No. 2, pp. 150-162.

01-Jan-2011
Gujarat-Rajasthan Migration and Remittance Corridor Study

Contribution: Lead Author
Publishers: GIZ, The German Agency for International Cooperation
Notes: Report submitted to GIZ

01-Jan-2011
Remittance Needs and Opportunities in India

Contribution: Co-Author
Publishers: GIZ, The German Agency for International Cooperation
Notes: Report submitted to GIZ and launched by the Union Minister of Finance, New Delhi, 02 August 2011

Relevant Events

Related events:

Date
Details
01-Aug-2015
What is the value of micro-level research in development? Examples from migration, informal finance and private low-cost schools in rural India

BOND (the UK membership body for organisations working in international development), London, August, 2015.

02-Jul-2014
Conference presentation

 Paper presented on 'Social Stratification and Changing Educational Opportunities in a Rajasthan Village' at the Conference 'How do education systems shape educational inequalities', University of Luxembourg.

21-May-2014
Microfiance Meeting

 Paper presented on 'The Resiliance of Moneylender Finance in Rural India: Implications for Financial Inclusion and Microfinance' at a meeting jointly hosted by The Institute of Commonwealth Studies and the Microfinance Club UK.

Respondent: Usha Thorat, Former Deputy Governor, Reserve Bank of India

05-Mar-2014
Seminar presentation

 Seminar presentation on Remittances and Financial Inclusion given at the University of Reading

20-Feb-2014
Seminar presentation

 ICwS Seminar on 'The Opprobrium Provoked by Moneylending: Differing Perspectives from Rural India'

05-Feb-2014
Seminar presentation

 Seminar presentation on Informal Finance given at the University of Reading

18-Jul-2013
Conference presentation

 Paper presented on 'A longitudinal Study of Stratification and Mobility in a Rajasthan Village'  at the Conference on 'New Horizons in Research on Stratification, Mobility and Inequality' at the University of Queensland, Australia

15-Nov-2012
Seminar presentation

 Seminar presentation on Rural Finance and Microfinance given at The University of Reading

03-Feb-2011
Seminar presentation

 Seminiar Presentation on Rural Finance and Microfinance given at the University of Reading

17-Jan-2011
Microfinance Seminar

A Seminar on the crisis of Microfinance in India jointed hosted by the Institute of Commonwealth Studies and the Microfinance Club UK

07-Jan-2011
Conference presentation

Paper presented on 'Domestic Migration and Remittances in India' at the Migration Conference, University College London

01-Jan-2011
Seminar presentation

ICwS Seminar on Rajasthani Tribal Migrants and Remittances in Gujarat

29-Aug-2010
Seminar/workshop presentation

Presentation of research findings on the Gujarat-Rajasthan Migration and Remittances Study to a Workshop in New Delhi organised by NABARD and GIZ
Back to top