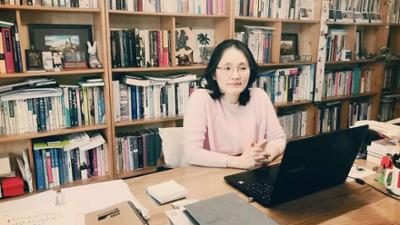 Contact details
Name:

Mrs Kyoung Hee Joung

Position/Fellowship type:

Visiting Research Fellow

Fellowship term:

01-Aug-2022 to 01-Aug-2023

Institute:

Home institution:

Email address:

Website:
---
Research Summary and Profile
Research interests:

Social Sciences

Summary of research interests and expertise:

Kyoung Hee Joung is a professor in the Digital Humanities and Information Studies at Hansung University, South Korea. During the Visiting Fellowship in the Digital Humanities Research Hub, School of Advanced Study, Kyoung Hee will also be an Honorary Research Fellow in the School of Arts (Department of English, Theatre and Creative Writing), Birkbeck, University of London.

Kyoung Hee's research topics are mainly related to scholarly communication, especially open access in the field of HSS (Humanities and Social Science) in Korea and copyright exemption for libraries or archives including other cultural heritage institutions.

Kyoung Hee has joined the Alliance of the Academic Societies and Researchers for the New Scholarly System and Knowledge Commoning and served as Co-chair for the last 2 years leading open access journal transition in the field of HSS including library and information science in Korea. As a result of the activity, Kyoung Hee published the book Knowledge Commoning and Open Access Movement in Korea in April 2022 as a co-editor. Kyoung Hee has participated in several research projects as a Co-researcher or Principal Investigator on development of Korean open access policies, open access publishing models and increase of orphan works in cultural heritage institutions.
Back to top