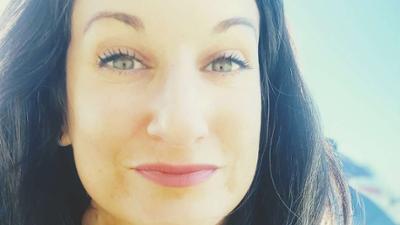 Contact details
Name:

Mrs Brittany (Britt) Amell

Position/Fellowship type:

Visiting Research Fellow

Fellowship term:

05-Apr-2023 to 04-Apr-2024

Institute:

Home institution:

Email address:

Website:
---
Research Summary and Profile
Research interests:

Communications

Summary of research interests and expertise:

I am an interdisciplinary social sciences researcher, artist, and activist dedicated to re-imagining the socio-rhetorical, political, and affective conditions of scholarly knowledge production and exchange. I engage in values-enacted scholarship, and I am on a personal mission to contribute to collective efforts to bolster epistemological diversity and equity across academia and society as a whole. Over my term as a visiting postdoctoral research fellow at the Digital Humanities Research Hub, you'll find me working towards this "mission" in two ways: (1) by developing a knowledge base and resource guide for unconventional and non-traditional doctoral dissertations, based on the work I completed for my PhD(Opens in new window) in Applied Linguistics and Discourse Studies at Carleton University(Opens in new window) (Canada); and (2) by launching an international participatory action study of "scholarly failures." When I am not writing, making art, or taking care of my young family, I serve as an editorial board member and Review Editor for the journal of Discourse and Writing/Rédactologie(Opens in new window), as well as a member of the International Editorial Advisory Board for Studies in Graduate and Postdoctoral Education(Opens in new window). My research interests include deconstructing the affective, sociopolitical, and rhetorical dimensions of writing, multimodality, unconventional/non-traditional scholarship, text-making pedagogies and practices, and knowledge generation and sharing.
Back to top