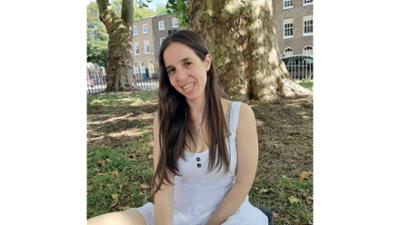 Contact details
Name:

Mrs Tamara Gleason Freidberg

Qualifications:

MPhil by UNAM, Mexico; MSc (Gerontology) by King's College London

Position/Fellowship type:

Thornley Fellow 2022-23

Fellowship term:

2022 to 2023

Institute:

Home institution:

Email address:

Website:
---
Research Summary and Profile
Research interests:

History

Summary of research interests and expertise:

She is the author of Di Shvue, los bundistas en México y su participación en la comunidad judía (Mexico City: Palabra de Clío, 2016). Her work includes publications on Mexican Yiddish literature and the Jewish Left in Mexico. Tamara facilitates Yiddish sessions at the Holocaust Survivor's Centre, is an active organizer of the Yiddish Open Mic (London) and Yiddish House London. As a PhD candidate at UCL London, she currently studies the Yiddish press in Mexico, its sources and its unique role in the communication of news about the Holocaust as it developed.
Back to top