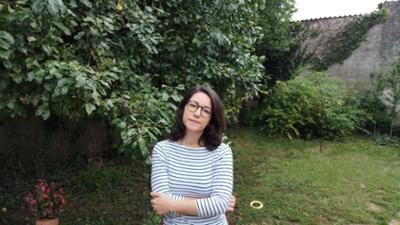 Contact details
Name:

Dr Željka Oparnica

Position/Fellowship type:

Jewish History Fellow

Fellowship term:

2021 to 2023

Institute:

Email address:

Website:
---
Research Summary and Profile
Research interests:

History

Summary of research interests and expertise:

Željka Oparnica has recently submitted her doctoral thesis 'Jewish Politics in a Sephardi Key: the Sephardi Movement in the Balkans (1900–1940)'. The thesis examines politicisation of the Sephardi diaspora in the wider context of European and Jewish politics in the first half of the twentieth century. It traces the Sephardi movement and its representatives in the Balkans who advocated for Sephardi political and cultural autonomy. The thesis analyses how did this minority movement challenged empires and nation states, but also the Jewish national movement, and finally, how the Sephardi movement shaped these larger actors.

Željka's postdoctoral project 'Defying the New International Order: Jewish politics in the Adriatics (1918–1943)' will explore the intersection of different Jewish groups, as refugees, displaced persons and groups, and political enemies in the region between Trieste and Dubrovnik. It centres around Jewish Refugee Board, active in Split 1933–1943, which organised arrival and departure of thousands of Jewish refugees from Central Europe. In order to demonstrate wider implications of this form of Jewish political resistance, the project will position the Jewish Refugee Board in the wider context of illegal and radical organisations that have also challenged the interwar political order, such as irredentist, nationalist, unionist, and left-oriented groups in general. The project poses the questions of ask to what extent minority groups relied on each other rather than on institutional and state structures. Moreover, it will question whether the anti-state nature of these groups also enabled the continuous and arguably successful work of the Jewish Refugee Board in Split.

Publications

Željka Oparnica, 'Writers of the Sephardi Past: Historians and Sephardi Studies Scholars in Serbia and Bosnia and Herzegovina, 1900–1930', in Jewish Literatures and Cultures in Southeastern Europe. Experiences, Positions, Memories, ed. Ed Renate Hansen-Kokoruš, Olaf Terpitz (Vienna: Böhlau, 2021).
Back to top