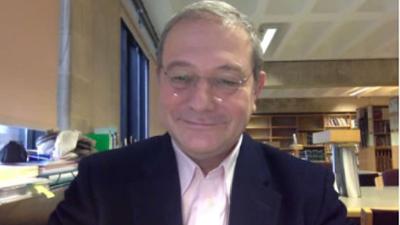 Contact details
Name:

Professor Marco Fantuzzi

Position/Fellowship type:

Visiting Fellow

Fellowship term:

01-Jan-2023 to 31-Dec-2023

Institute:

Home institution:

Email address:

Website:
---
Research Summary and Profile
Research interests:

Classics

Summary of research interests and expertise:

Marco Fantuzzi has been Visiting Professor of Greek Literature at Columbia University, New York, and Professor at the University of Macerata (Italy) and at Roehampton University, London. He is a member of the board of Bryn Mawr Classical Review, Materiali e Discussioni per l'analisi dei testi classici, Seminari Romani di Cultura Greca, and the author of Bionis Smyrnaei "Adonidis epitaphium", Liverpool 1985; Ricerche su Apollonio Rodio, Rome, 1988; Tradition and Innovation in Hellenistic Poetry, Cambridge 2004 (with R. Hunter); Achilles in Love. Intertextual Studies, Oxford 2012. He co-edited (with R. Pretagostini) Struttura e storia dell'esametro greco, Rome 1995–6, (with T. Papanghelis) Brill's Companion to Greek and Latin Pastoral, Leiden 200, (with C. Tsagalis), A Companion to the Epic Cycle (Cambridge University Press 2017), and recently completed a full scale commentary on the Rhesus ascribed to Euripides for the series "Cambridge Classical Texts and Commentaries".
Back to top