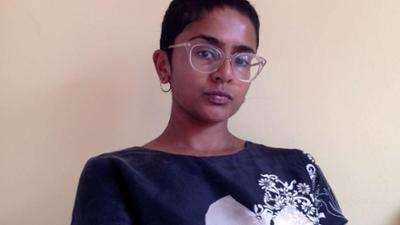 Contact details
Name:

Dr Mathura Umachandran

Qualifications:

Wadham College, Oxford (BA Lit Hum); Princeton (Phd)

Position/Fellowship type:

Visiting Fellow

Fellowship term:

01-Oct-2019 to 30-Sep-2020

Institute:

Email address:

Website:
---
Research Summary and Profile
Research interests:

Classics, Philosophy

Summary of research interests and expertise:

Broadly speaking, my work is in classical reception in twentieth and contemporary century thought and culture. Trained as a classicist at Wadham College, Oxford (BA Lit Hum) and at Princeton (Phd) I am interested in theorizing classical reception and have a background in philosophy of history. I completed a dissertation entitled "Antiquity in Dark Times: Classical Reception in the thought of Erich Auerbach and Theodor Adorno". Most recently, I was a post-doctoral researcher on the Leverhulme funded project "Anachronism and Antiquity" project, based in the department of Classic in Oxford. At the Institute of Classical Studies, I will be working on my monograph that examines the reception of myth in the thought of the first generation of the Frankfurt school thinkers: Max Horkheimer, Theodor Adorno and Herbert Marcuse. I am looking forward to taking advantage of the varied and interdisciplinary life of the intellectual community that the Institute of Classical Studies fosters. Beyond investigating how antiquity is operative at the birth of Critical Theory, I have also written on race and the formation of classical scholarship, the genesis of Weltliteratur and German philhellenism, and the reception of the Oresteia in the twentieth century.
Back to top