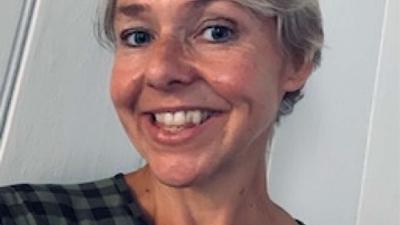 Contact details
Name:

Dr Stephanie Alder

Qualifications:

PhD at University of Exeter and the University of Reading

Position/Fellowship type:

Early Career Research Fellow

Institute:

Email address:

Website:
---
Research Summary and Profile
Research interests:

English Literature

Summary of research interests and expertise:

A former secondary school English teacher, Stephanie Alder completed her doctoral thesis at the University of Exeter and the University of Reading on literary censorship and the Victorian novel with a specific focus on Geraldine Jewsbury, George Eliot, Thomas Hardy and Ouida. She has published on Thomas Hardy, censorship and education in the Thomas Hardy Society journals and The Conversation and on Mudie's Select Library for the University of Nottingham's 'Florence Nightingale Comes Home for 2020' project. Her article rethinking Geraldine Jewsbury's moral censorship is forthcoming with Victorian Periodicals Review. Stephanie is editor of the Thomas Hardy Society journals. While at the Institute of English Studies, she will be working on publishing her thesis as a book and on her next project examining the global reach of Mudie's Select Library from 1842-1937.
Back to top