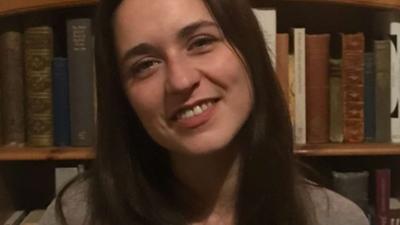 Contact details
Name:

Dr Natalie Harries

Position/Fellowship type:

Early Career Research Fellow

Institute:

Email address:

Website:
---
Research Summary and Profile
Research interests:

English Literature

Summary of research interests and expertise:

Natalie Tal Harries is a Romanticist, with a particular interest in the influence of ancient traditions and alternative or 'esoteric' philosophy and symbolism on English Romantic poetry.

She completed her AHRC-funded doctorate on 'Neoplatonism and Hinduism in the Poetry of Coleridge and Shelley' at the University of Aberdeen in 2018. She has published chapters on Coleridge and Hinduism in Coleridge, Romanticism and the Orient (London: Bloomsbury, 2013), and Coleridge and Neoplatonism in Romantic Dialogues and Afterlives (Kraków: Jagiellonian University Press, 2021). During her Fellowship at the IES, she will be working on completing her research on Percy Bysshe Shelley's late Indian influences.
Back to top