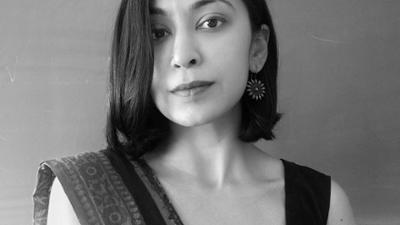 Contact details
Name:

Dr Kanupriya Dhingra

Position/Fellowship type:

Summer Resident in Manuscript and Print Studies

Institute:

Home institution:

Email address:

Website:
---
Research Summary and Profile
Research interests:

History of the book

Summary of research interests and expertise:

Dr Kanupriya Dhingra is an Assistant Professor and Assistant Dean at the Jindal School of Languages and Literature, O.P. Jindal Global University (India). She researches the History of the Book and Print Cultures, with a focus on Delhi (India), from an ethnographic perspective. She earned her doctorate under the Felix Scholarship Fund from SOAS, University of London in 2021, on her dissertation titled "Daryaganj's Parallel Book History", which she is currently revising into a monograph. Her doctoral research is based on oral interviews and rhythmanalysis conducted in Old Delhi. Supported by the SOAS Fieldwork Grant, Kanupriya interviewed more than 200 booksellers and several shauqeen book buyers of Daryaganj. She has written extensively about her research for journals, magazines, and digital news publications such as Comparative Critical Studies (Edinburgh University Press), The Caravan, Seminar Magazine, Scroll, and Hima¯l SouthAsian. She is also contributing a chapter to the fourth volume of the Book History in India series, edited by Abhijit Gupta and Swapan Chakravorty. Kanupriya has delivered talks on the parallel book markets and the nayi-jaisi books of Old Delhi at the University of Oxford, The British Library, The Books and Prints Initiative and The Institute of Historical Research, Jadavpur University, Ambedkar University, Jamia Millia Islamia, University of Delhi, among others.

Apart from her interest in 'the book', Kanupriya's research engages with oral history, urban studies, interdisciplinary spatial studies, and the theories of the everyday. Kanupriya is deeply interested in Hindi, Punjabi, and Urdu poetry, especially that of Amrita Pritam, and continues to research and translate it. Her creative writing and translations have appeared in Indian Literature (A Sahitya Akademi imprint), Scroll, Indian Writers Forum, Guftgu, Aainanagar, and Antiserious. Her translations of two short stories, by Premchand (Hindi) and Nasira Sharma (Urdu), into English, have appeared in edited volumes published by Niyogi Books (2022) and Oxford University Press (2022), respectively.
Back to top