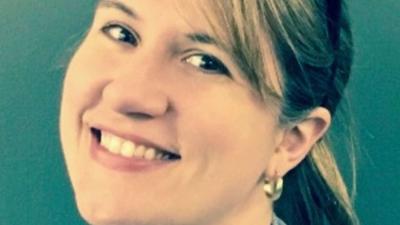 Contact details
Name:

Dr Erica Zimmer

Qualifications:

PhD, The Editorial Institute at Boston University (2019)

Position/Fellowship type:

Summer Resident in Manuscript and Print Studies

Institute:

Home institution:

Email address:

Website:
---
Research Summary and Profile
Research interests:

Early Modern, History of the book

Summary of research interests and expertise:

Dr Erica Zimmer is a Lecturer within the Concourse Program of the Massachusetts Institute of Technology (MIT) in Cambridge, MA (USA). She researches early modern book history and bibliography, with a focus on print cultures and their complements in early modern England. She earned her doctorate from The Editorial Institute at Boston University in 2019 on her dissertation From Reference to Resonance: Annotating Geoffrey Hill; simultaneously, and with support from the Literature Section at MIT, History at MIT, the Folger Shakespeare Library, and The Map of Early Modern London at the University of Victoria, she has been developing Browsing the Bookshops in St. Paul's Churchyard: a digitized re-creation of the bookshops and stalls near St. Paul's Cathedral before the 1666 Great Fire that engages the groundbreaking "book trade topography" of Peter W. M. Blayney to unfold the document-based footprint of this early modern publishing environment.

She has presented on this work to the Shakespeare Association of America, the Canadian Society for Digital Humanities, the Association for Documentary Editing, and the Sixteenth Century Society and Conference, as well as at the Bodleian Libraries of the University of Oxford, MIT, North Carolina State University, the University of Maine, the University of Victoria, and "Early Modern Digital Agendas" institutes of the Folger Shakespeare Library. Publications on her early modern digital work are forthcoming in New Technologies in Medieval and Renaissance Studies and in Scholarly Editing, and she is working on a monograph tentatively titled Data Shapes.
Back to top