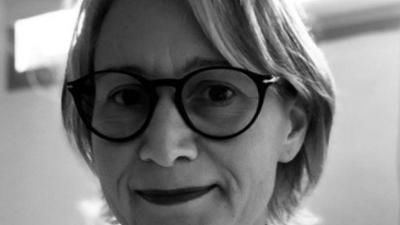 Contact details
Name:

Professor Elisa Carandina

Position/Fellowship type:

Visiting Research Fellow (CCWW)

Fellowship term:

01-Apr-2023 to 01-May-2023

Institute:

Home institution:

Email address:

Website:
---
Research Summary and Profile
Research interests:

Culture

Summary of research interests and expertise:

Elisa Carandina currently holds the position of Associate Professor of Contemporary Hebrew Literature at the Département d'études hébraïques et juives, INALCO (Institut National des Langues et Civilisations Orientales, Paris). She has recently published a book devoted to the suppressed stories of the other as a way to define the ars poetica of contemporary Israeli women poets and artists entitled La cura dell'accidentale: Forme di racconto di sé e dell'altra nella poesia ebraica e nell'arte israeliana contemporanea (Archivio di studi ebraici, Naples, 2021). Her research interests include the theme of sacrifice and its rewritings, life-writing with particular focus on the representation of the self in graphic novels, and the female body in contemporary Israeli literary and artistic scene.
Back to top