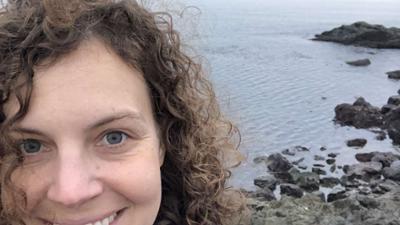 Contact details
Name:

Dr Catie Peters

Qualifications:

PhD in American Studies and Latinx Studies (Harvard University);

Position/Fellowship type:

Visiting Research Fellow (CLACS)

Fellowship term:

01-Sep-2022 to 01-Dec-2022

Institute:

Email address:

Website:
---
Research Summary and Profile
Research interests:

Culture

Summary of research interests and expertise:

Catie Peters (she/her) is an interdisciplinary scholar concerned with empire, race, gender, sexuality, intimacy, capitalism, and the environment in the hemispheric Americas. She holds a PhD in American Studies with a secondary field in Latinx Studies from Harvard University. During the 2021-22 academic year, she was a Postdoctoral Associate in the Program in Agrarian Studies at Yale University. In 2022, her dissertation received Honorable Mention from the Caribbean Studies Association for the best dissertation written over the last two years. Catie is writing a book that demonstrates how the Haitian Revolution impacted early 19th-century Asian conscriptions to the Caribbean. Her work shows that people of Asian and African descent have long formed alliances and managed ecological risk, in spite of colonial attempts at racial management, labour discipline, and extractivism. In June 2022 her essay '"The Greatest Attributes of Freedom": Water, Kinship, and the Village Movement in Colonial Guyana' appeared in the Journal of Caribbean History. In January 2022 her essay 'Imperatives, Impossibilities, and Intimacies in the Imperial Archive: Chinese Men and Women of Colour in Early Nineteenth-Century Trinidad' was published in Eighteenth-Century Fiction. She is currently finishing an article on atmospheric approaches to the Haitian Revolution for the Cambridge Companion to Romanticism and Race. Catie has also authored reflection and reviews in Environmental History Kalfou: A Journal of Comparative and Relational Ethnic Studies, Criticism: A Quarterly for Literature and the Arts, and the Journal of Early American History. Catie is thrilled to be returning to the Medford area, where she lived during graduate school, and to be teaching two courses in Latinx Studies and Asian American Studies during spring 2023.
Back to top