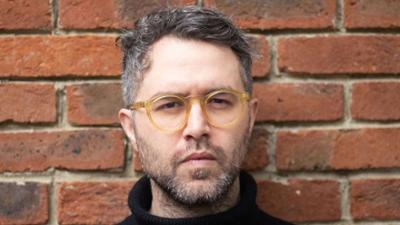 Contact details
Name:

Dr Jeferson Scabio

Qualifications:

PhD in Social Anthropology from Universidade Federal do Rio de Janeiro

Position/Fellowship type:

Visiting Research Fellow (CLACS)

Fellowship term:

01-Mar-2023 to 01-Jul-2023

Institute:

Email address:

Website:
---
Research Summary and Profile
Research interests:

Culture

Summary of research interests and expertise:

Jeferson Scabio's work enquires into the mass killing and imprisonment of poor black people in Brazil through ethnography built with the social movements of favela residents in Rio de Janeiro. It draws on themes such as racism, violence, death and voice, in search of writing against state terror. He explores documents, social media, pamphlets, banners, cartoons, photographs, and memories. He navigates between courts of law, demonstrations and the work of mourning to unravel the continuous remaking of expendable lives at the margins. Scabio holds a PhD in Social Anthropology from Museu Nacional, Universidade Federal do Rio de Janeiro, and was a visiting student at the School of Anthropology and Museum of Ethnography and at the Latin American Centre, University of Oxford. Raised in vibrant Brazilian academia, He arrives at the Centre for Latin American & Caribbean Studies eager to expand dialogues.
Back to top