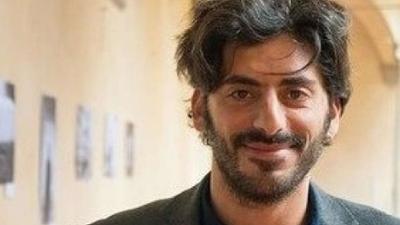 Contact details
Name:

Mr Mario Badagliacca

Position/Fellowship type:

Visiting Scholar (CCM)

Fellowship term:

01-Apr-2023

Institute:

Email address:

Website:
---
Research Summary and Profile
Research interests:

Culture

Summary of research interests and expertise:

Mario Badagliacca studied international relations and politics at the University 'L'Orientale' in Naples and photo-reportage and photojournalism in Rome. Alongside his photographic activity, he has collaborated with non-profit organisations and NGOs involved in humanitarian programmes. His work documents migration, life on the borders, human rights violations, and social issues, and has been exhibited in international venues, including the Hopkins Hall Gallery in the USA. He has worked with international research and academic institutions such as New York University, Oxford University, St Andrews University and San Diego State University. Badagliacca has been the recipient of several international awards, including the Documentary Photography Audience Engagement Grant (New York, 2014) for his project Letters from the CIE, and the 2017 ACEP Projecto Media exhibited at the Gulbenkian Foundation in Lisbon. His book Italy is Out, co-edited with Derek Duncan, is the result of the research conducted as an artist-in-residence for the Transnationalizing Modern Languages(Opens in new window) project sponsored by the UK Arts and Humanities Research Council. The volume focuses on the Italian diasporic communities in Addis Ababa, London, New York, Buenos Aires and Tunis. Currently he is a PhD candidate in Culture Sciences at the University of Palermo, Italy. In his doctoral project, he investigates the role digital and visual media play in Italian diaspora networks.
Back to top