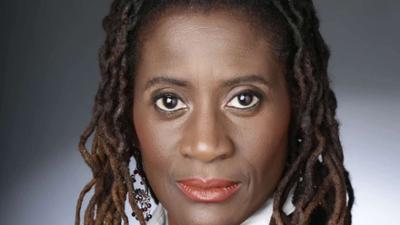 Contact details
Name:

Dr Kadija George

Qualifications:

PhD from Brighton University

Position/Fellowship type:

Early Career Research Fellow: Inclusion, Participation and Engagement

Fellowship term:

01-May-2022 to 01-Oct-2022

Institute:

Email address:

Website:
---
Research Summary and Profile
Research interests:

Cultural memory

Summary of research interests and expertise:

Black British Magazines 1990-1999: Collecting Qualitative Data Using Oral History Methods

Dr Kadija George Sesay, FRSA, Hon. FRSL, works in literary project management and creative professional development with adults and young people of African descent. She received her PhD from Brighton University and her current project builds on her thesis on Black British Publishing and Pan-Africanism to be published by Africa World Press. She is the Publications Manager for Inscribe/Peepal Tree Press, for which she has commissioned a series of anthologies in Black British literature, the latest one being GLIMPSE: Speculative Fiction by Black British Writers (2022). She has edited/co-edited anthologies for other publishers too. The objectives of her project on Black British Magazines in the 90s were to begin recording the histories of the Black British magazine publishers of that period and to do so through an experimental method of the public collective interview. She is currently developing her Arts Council funded-project AfriPoeTree, a Selective Interactive Video of Poetry and Pan-African History and has also published and broadcast her own creative work including a poetry collection, Irki (2013). In 2020 she received an MBE for services to Literature and an Honorary Fellowship from Goldsmiths, University of London.
Back to top