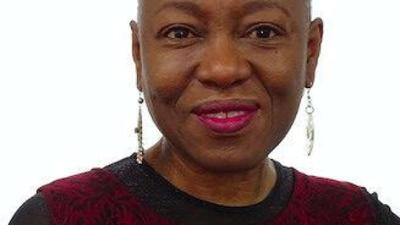 Contact details
Name:

Dr Yewande Okuleye

Qualifications:

PhD from the University of Leicester

Position/Fellowship type:

early Career Research Fellow: Inclusion, Participation and Engagement

Fellowship term:

01-May-2022 to 01-Oct-2022

Institute:

Email address:

Website:
---
Research Summary and Profile
Research interests:

English Literature

Summary of research interests and expertise:

Multilingual Black Voices: Community Poetry as a Self-Care Tool for Liberatory Practice

Dr Yewande Okuleye's interdisciplinary research praxis in science, health humanities, literature, art, cultural history, and public engagement investigates methods and systems which reveal and recover overlooked, misrepresented, and forgotten histories. She received her PhD from the University of Leicester and her thesis on the emergence of medical cannabis provided policy insight (Written evidence to the Select Committee for the Government Review on Cannabis), Public Engagement (BBC expert, The Conversation), Patient Engagement (PLEA trustee), and Drug Reform (Transform trustee). Yewande invokes art, music, poetry, performance, dialogic learning, and collaborative writing as channels to encourage critical thinking and discussion about blackness, social identity, and power. Her new project investigates multilingual poetry as an emancipatory and liberatory practice for marginalized populations. She is a fellow of the Royal Historical Society and a published poet herself, recently commissioned to author a poem to commemorate the 400th anniversary of Anne Hathaway Shakespeare's death (in Anne-Thology: Poems Re-Presenting Anne Shakespeare, 2023), and the publication of Shakespeare's First Folio. She has taught at the University of Oxford, Cambridge, Leicester, Liverpool, and the University of the Arts.
Back to top