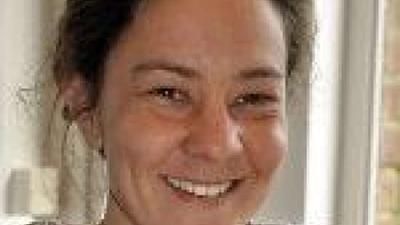 Contact details
Name:

Dr Christina Oelgemoller

Qualifications:

PhD at University of Sussex

Position/Fellowship type:

Visiting Fellow

Institute:

Email address:

Website:
---
Research Summary and Profile
Research interests:

Human rights

Summary of research interests and expertise:

Dr Christina Oelgemoller is a Visiting Research Fellow at the RLI and Lecturer in International Relations at Loughborough University. Prior to this she was in the School of Global Studies at the University of Sussex, during which time she was awarded her DPhil.

Her doctoral work is an interdisciplinary study in Geography and International Relations entitled 'Migration management: the radical violence of the international politics of migration'. In this work, questions are asked about the construction of the 'illegal migrant' as a particular political subject, framed in the context of changes in the doctrine formation of international migration since the 1980s on the back of – among other factors – the Indochina refugee crisis. 'Migration management' raises important questions about normative violence, governance and ethics.

Christina has a multidisciplinary background, with degrees in Social Policy, Politics and Law; Intercultural Work, Human Rights and Conflict Management; and Research Methods awarded by universities in both Germany and the UK. Outside of academia she has worked for several years in organisations including the UNHCR Branch Office in Berlin and an international NGO in Geneva.
Back to top