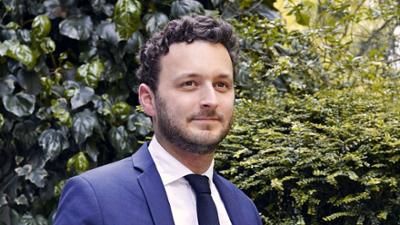 Contact details
Name:

Dr Thomas Marks

Qualifications:

MA in English literature from Pembroke College, Cambridge; MSt and DPhil from Magdalen College, Oxford

Position/Fellowship type:

Associate Fellow

Institute:

Email address:

Website:
---
Research Summary and Profile
Research interests:

History

Summary of research interests and expertise:

Thomas Marks is a writer and critic. He is writing a series of essays, under the working title The Witty Museum, that approach museums through different genres or contexts: comedy or wit; poetry; food; and miniaturism. As an Associate Fellow of the Warburg Institute, he is also researching the Elizabeth David Bequest of cookery books and material relating to the history of food.

Profile

Thomas Marks was editor of Apollo(Opens in new window), one of the world's leading art magazines, from 2013–21. During his editorship, he worked to expand the reach and remit of the magazine, launching the Apollo website as a platform that publishes daily content, and establishing the Apollo 40 Under 40 initiative to celebrate innovation in the art and museum sectors. He has contributed numerous features and profiles(Opens in new window) to the magazine, often focusing on Italian art and museums, and continues to write a monthly column on the rapport between art and food.

Marks holds an MA in English literature from Pembroke College, Cambridge, and an MSt and DPhil from Magdalen College, Oxford. His doctoral research explored the architectural contexts and commentary of 19th-century British poetry, teasing out the relationship between architectural and poetic form from Wordsworth's late work to the verse of Thomas Hardy.

He has contributed to numerous publications, among them Prospect, Literary Review and the Times Literary Supplement, and has written and lectured widely on historical and contemporary art, and on art publishing. With a particular interest in contemporary painting, he has published catalogue essays on artists including Caroline Walker and Nick Goss. He was a founding editor of The Junket, an online magazine for essays, fiction and poetry that ran from 2011–16.

Marks is a trustee of Art UK(Opens in new window) (artuk.org(Opens in new window)), the cultural education charity that exists to open up the UK's public art collections to global audiences through digitisation and storytelling. Through student mentoring and lectures, he also supports Art History Link-Up, a charity that offers EPQ and A-level qualifications in history of art to students in the state education sector.
Back to top