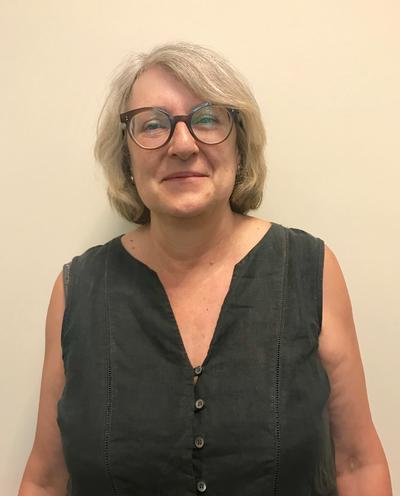 Contact details
Name:

Professor Clare Lees

Qualifications:

PhD

Position:

Professor of Medieval Literature and IES Director

Institute:

Email address:
---
Research Summary and Profile
Research interests:

Culture, English Literature, Gender studies, Literatures in a modern language, Manuscript studies, Medieval History

Summary of research interests and expertise:

Clare's research interests include early medieval literatures, languages and cultures of Britain and Ireland, gender and sexuality studies, and histories of place and belief. Her most recent work explores how modern and contemporary poets, writers and artists engage with early medieval cultures. She enjoys working creatively and critically. In her view, English Studies is a wide-ranging, inclusive discipline committed to a broad and generous definition of its field, from the earliest centuries of writing in English to its most contemporary digital iterations. During the course of her career in the US and the UK, Clare has supervised over 20 PhD students and mentored several Early Career researchers in medieval literature and culture, many of whom have gone on to academic careers. She joined SAS in 2018 as Director of the Institute of English Studies, after nearly two decades as Professor of Medieval Literature and History of the Language at King's College London. A longstanding Fellow of the English Association and Fellow of King's College London, Clare works closely with colleagues in English Studies nationally in the English Association and University English and is a former member of the AHRC Peer Review College. She was a member of the English subpanel for REF2014 and is a member again for REF2021. Internationally, she has served as a research assessor in the USA, Canada and Australia, as well as for research funding organisations in Europe such as the Institut Francais, the RCN (Norway) and the ERC. Clare has worked collaboratively throughout her career, often with Gillian R. Overing, Wake Forest University: her most recent publication with Gillian is The Contemporary Medieval in Practice (London: UCL Press, 2019). In 2016-18, she held a Leverhulme Major Research Fellow, for 'The Contemporary Arts and Early Medieval Culture in Britain and Ireland' to work on a poetry anthology for Bloodaxe Books and related monograph. She was the founding Director of the London Arts and Humanities Partnership (LAHP), an AHRC-Doctoral Training Partnership and has a strong career-long interest in postgraduate and early career research.
Publication Details

Related publications/articles:

Date
Details
01-Nov-2019
"Gender and the Subjects of History in the Early Middle Ages," Medieval Historical Writing: Britain and Ireland, 500-1500. eds. Emily Steiner, Jennifer Jahner and Elizabeth Tyler (Cambridge: Cambridge University Press, 2019), pp. 299-318;

Chapters

15-Oct-2019
"'Her, the Water, and me': Three Women Go North," American/Medieval Goes North: Earth and Water in Transit (Göttingen: V&R Unipress, 2019), pp. 25-49;

Chapters

With Gillian R. Overing

07-Oct-2019
The Contemporary Medieval in Practice

Monographs

This book 'does' Medieval Studies differently by bringing it into relation with the field of contemporary arts and by making 'practice', in the sense used by contemporary arts and by creative-critical writing, central to it. Intersecting with a number of urgent critical discourses and cultural practices, such as the study of the environment and the ethics of understanding bodies, identities, and histories, this short, accessible book offers medievalists a distinctive voice in multi-disciplinary, trans-chronological, collaborative conversations about the Humanities. Its subject is early medieval British culture, often termed Anglo-Saxon Studies (c. 500–1100), and its relation with, use of, and re-working in contemporary visual, poetic, and material culture (after 1950).

15-Apr-2019
A Word to the Wise: Men, Gender, and Medieval Masculinities," Rivalrous Masculinities: New Directions in Medieval Gender Studies, ed. Ann Marie Rasmussen (Notre Dame: University of Notre Dame Press, 2019), pp. 1-26;

Chapters

Research Projects & Supervisions

Current PhD topics supervised:

Dates
Details
From: 01-Oct-2020
Until:
Medieval Women, Embroidery and Fabric

Millie Horton-Insch, co-supervised with Professor Robert Mills (Art History, UCL), funded by LAHP studentship

From: 01-Oct-2019
Until:
Miranda Rainbow, Understanding the Norman Conquest through the Bayeux Tapestry

CDP Award, The British Museum, co-supervised with Professor Michael Lewis

From: 01-Jan-2020
Until:
Women in the Trade of Medieval Books in the Twentieth Century

Natalia Fantetti, co-supervised with Laura Cleaver, funded by AHRC CULTIVATE

Available for doctoral supervision: Yes

Professional Affiliations

Professional affiliations:

| Name | Activity |
| --- | --- |
| Fellow, King's College London | |
| Fellow, English Association | |

Consultancy & Media

Available for consultancy:

Yes

Media experience:

Yes
Back to top