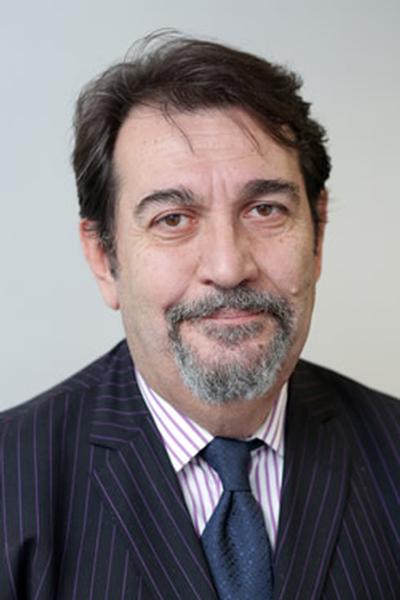 Contact details
Name:

Dr Constantin Stefanou

Qualifications:

BA (NEC) (Summa Cum Laude), MA (Essex), MPhil. (Essex), PhD (Kent).

Position:

Director, Sir William Dale Centre for Legislative Drafting

Institute:

Location:

Charles Clore House 17 Russell Square London WC1B 5DR

Phone:

020 7862 5861

Email address:

Website:
---
Research Summary and Profile
Research interests:

International Relations, Law, Political Institutions

Regions:

Africa, Asia, Australasia, Europe, North America

Summary of research interests and expertise:

Legislative Drafting; Legislative Drafting and the Policy Process; EU Politics & Law; EU Criminal Law; EU Enlargement; International Relations Theory.
Publication Details

Related publications/articles:

Date
Details
03-Nov-2017
Is Brexit a bad thing

Papers

Paper delivered at the School of Law, University of Athens, Greece, 3 November 2017 (Erasmus Exchange)

05-Jul-2017
The Policy-side of effectiveness

Effective Law and Regulation, Conference organised by the Sir William Dale Centre for Legislative Studies, IALS, 5 July 2017

31-Dec-2016
Comparative Legislative Drafting: Comparing Across Legal Systems

Journal articles

European Journal of Law Reform, 2/2016, pp.123-138.

28-Sep-2016
Legislative Drafting for Climate Change: Is there a wrong way and a right way

Conference papers

Legislating the Paris Climate Agreement, Climate & Development Knowledge Network, Simmons & Simmons, London, 28 September 2016.

15-Jul-2016
Good Legislation and Good Governance

Conference papers

Urban Law Day 2016 - Good Urban Legislation in Resource-Poor Settings: Challenges and Practical Solutions, IALS-UN Habitat, 15 July 2016.

01-Nov-2015
Is Legislative Drafting a Form of Communication

Chapters

in H. Xanthaki (ed) Enhancing Legislative Drafting in the Commonwealth: A Wealth of Innovation, Routledge, London and New York, 2015, pp.4-13.

01-Dec-2014
Chapter III: Trends and challenges in victim support measures

Papers

in 'Comparative Report and Policy Recommendations Protecting Victims' Rights in the EU: the theory and practice of diversity of treatment during the criminal trial', 2014, pp.132-159,

17-Jan-2014
Use of Databases to combat Organised Crime

Conference papers

Keynote Speaker, Prevenzione della corruzione: il ruolo delle banche dati, Dipartimento di Scienze Politiche, Roma Tre, Italy, 17 January 2014.

01-Apr-2013
Anglosaxon Legislative Drafting

Keynote Speaker, Legislative Process and Legislative Drafting, Panteion University, Athens, Greece, 1 April 2013.

05-Dec-2012
Sources and Hierarchy of the UK Constitution

Conference papers

Keynote Speaker, Conferência Internacional sobre o Systema Juridico Inglês, British Council/FIEPE/TJPE, Recife, Brazil, 5-7 December 2012.

25-May-2012
Drafting the Turkish Constitution

Conference papers

Keynote Speaker, House of Lords, 4th International Democracy Forum, The Need for a Civil Constitution For Turkey, 25 May 2012.

01-Jan-2011
Is Legislative Drafting a Form of Communication?

Journal articles

Commonwealth Law Bulletin, Vol.37, No.3, pp.407-416.

01-Jan-2011
OLAF at the Crossroads: Action against EU Fraud

Monographs

Hart Publisher (co-authored with S. White and H. Xanthaki)

01-Jan-2011
Legislative Drafting as a form of Communication

Chapters

in L. Mader and M. Travares-Almeida (eds), Quality of Legislation Principles and Instruments, Nomos, Baden-Baden, pp.308-320.

01-Jan-2010
Databases as a Means of Combating Organised Crime within the EU

Journal articles

Journal of Financial Crime, Vol.17, No.1, pp.100-115.

01-Jan-2008
Drafters, Drafting and the Policy Process

Chapters

in C. Stefanou and H. Xanthaki (eds), Drafting Legislation: A Modern Approach, Ashgate, Aldershot, pp.321-333.

01-Jan-2008
Introduction: How did the idea of a European Criminal Record come about

Chapters

in C. Stefanou and H. Xanthaki (eds), Towards a European Criminal Record, Cambridge University Press, Cambridge, pp.1-24.

01-Jan-2008
The European Criminal Record: Political Parameters

Chapters

in C. Stefanou and H. Xanthaki (eds), Towards a European Criminal Record, Cambridge University Press, Cambridge, pp.59-78.

01-Jan-2008
Conclusions

Chapters

in C. Stefanou and H. Xanthaki (eds), Towards a European Criminal Record, Cambridge University Press, Cambridge, pp.378-384.

01-Jan-2008
Drafting Legislation: A Modern Approach,

Edited Book

Ashgate, Aldershot. (co-edited with H. Xanthaki)

01-Jan-2008
Towards a European Criminal Record, .

Edited Book

Cambridge University Press, Cambridge (co-edited with H. Xanthaki)

01-Jan-2007
The Dynamic of the Maastricht Process,

Monographs

Bruylant/Sakkoulas, Brussels/ Athens.

01-Jan-2006
Organised Crime and the Use of EU-wide Databases

Chapters

in I. Bantekas and G. Keramidas (eds), International and European Financial Criminal Law, Butterworths, Lexis-Nexis, London, pp.215-243.

01-Jan-2006
Final Report – Proposals

Chapters

co authored with H. Xanthaki, in N. Klamaris (ed.), National and Horizontal Study towards the Compatibility of Rules on Civil Procedural Matters – Euro-Action, Sakkoulas, Athens, pp.621-644.

01-Jan-2006
European Criminal Law and European Integration Theory

Journal articles

European Journal of Law Reform, Vol.8, No.2, pp.325-342.

01-Jan-2005
National Criminal Records as a Means of Combating Organised Crime: the Political Parameters

Chapters

in C. Stefanou and H. Xanthaki (eds), Financial Crime in the EU: Criminal Records as effective Tools or Missed Opportunities, Kluwer Law International, pp.43-56.

01-Jan-2005
Beyond Transposition of the Acquis: Can Cyprus Maintain the Momentum

Chapters

in C. Stefanou (ed), Cyprus and the EU: The road to accession, Ashgate, Aldershot, pp.259-272

01-Jan-2005
Introduction

Chapters

in C. Stefanou (ed), Cyprus and the EU: The road to accession, Ashgate, Aldershot, pp.1-10.

01-Jan-2005
The Policy Process and Legislative Drafting

Chapters

in C. Stefanou and H. Xanthaki (eds), Legislative Drafting Manual, DFID/IALS/Ministry of Justice of Ukraine, Kiev, pp.1-5.

01-Jan-2005
Ethics and Legislative Drafting

Chapters

in C. Stefanou and H. Xanthaki (eds), Legislative Drafting Manual, DFID/IALS/Ministry of Justice of Ukraine, Kiev, pp.6-7.

01-Jan-2005
Dealing with Regulation: the British Approach

Chapters

in C. Stefanou and H. Xanthaki (eds), Drafting for EU Approximation, DFID/IALS/Ministry of Justice of Ukraine, Kiev, pp.35-49.

01-Jan-2005
Cyprus and the EU: The road to accession

Edited Book

Ashgate, Aldershot

01-Jan-2005
Financial Crime in the EU: Criminal Records as effective Tools or Missed Opportunities?

Edited Book

Kluwer Law International, The Hague (co-edited with H. Xanthaki)

01-Jan-2005
Legislative Drafting Manual

Edited Book

DFID/IALS/Ministry of Justice of Ukraine, Kiev (co-edited with H.Xanthaki)

01-Jan-2005
Drafting for EU Approximation

Edited Book

DFID/IALS/ Ministry of Justice of Ukraine, Kiev (co-edited with H. Xanthaki)

01-Jan-2003
National Means of Implementation of Third Pillar Instruments

Journal articles

co-authored with H. Xanthaki, European Current Law Review, January-February '03, pp.xi-xvii.

01-Jan-2003
Recent Developments in the EU's Third Pillar

Conference papers

European Commission Grotius Civil Study, IALS, London May 2003.

01-Jan-2002
Trade in Human Organs: Political Reviser's Report

Conference papers

Trade in Human Organs, European Commission Falcone Project Study, 1-2 November 2002, Thessaloniki, Greece.

01-Jan-2000
The EU Draft Money Laundering Directive: A case of Inter-institutional Synergy

Journal articles

co-authored with H. Xanthaki, Journal of Money Laundering Control, Vol.3, No.4, pp. 325-335.

01-Jan-2000
A Legal and Political Interpretation of Article 215(2) [new Article 288(2)] of the Treaty of Rome: The Individual Strikes Back

Monographs

Ashgate, Aldershot (co-authored with H. Xanthaki)

01-Jan-1999
The Principle of the Effective Protection of the Individual in EC Law and the Dialectic of European Integration Theory

Journal articles

co-authored with H. Xanthaki, in Northern Ireland Legal Quarterly, Vol.50, No.2, pp.213-233.

01-Jan-1999
Il risarcimento del danno nel contesto della responsa-bilità concorrente ex Articolo 288 par. 2 tce e la dialettica delle teorie dell'integrazione europea

Journal articles

co-authored with H. Xanthaki,Rivista Italiana di Diritto Pubblico Comunitario, Vol.IX, No.5, pp.1059-1088.

01-Jan-1999
Restitution for EU companies under Article 215(2)EC and Integration Theory

Journal articles

co-authored with H. Xanthaki, European Financial Services Law, Vol.6, No.2, pp.58-66.

01-Jan-1999
Greece: Money Laundering

Journal articles

co-authored with H. Xanthaki, Journal of Money Laundering Control, Vol.3, No.2, pp.161-172.

01-Jan-1999
Political Reviser's Report

The Use of Criminal Records as a means of preventing organised crime in the areas of money-laundering and public procurement, European Commission FALCONE Study (Ref. No. 1999/FAL/197).

01-Jan-1997
A Legal and Political Interpretation of Articles 224 and 225 of the Treaty of Rome, The FYROM Cases

Monographs

Dartmouth/Ashgate, Aldershot (co-authored with H. Xanthaki)

01-Jan-1997
Are national remedies the only way forward? Widening the scope of Article 215(2) of the Treaty of Rome

Chapters

co-authored with H. Xanthaki, in J. Lonbay and A. Biondi (eds), Remedies for Breach of EC Law, John Wiley & Sons, Chichester, pp.85-101.

01-Jan-1996
I Elliniki parapompi sto DEK gia to embargo sta Skopja" (The Greek referral to the ECJ for the embargo on Skopje)

Journal articles

co-authored with H. Xanthaki, Hellenic Atlantic Treaty Association Review, March '96, pp.38-47.

01-Jan-1995
Article 224 of the Treaty of Rome and the repercussions of case C-120/94

Journal articles

co-authored with H. Xanthaki, in Web Journal of Current Legal Issues, No.3. This article is reprinted in: M. Allen (ed.), Web Journal of Current Legal Issues 1995 Yearbook, Blackstone, London, 1995, pp.141-161.

01-Jan-1990
Institutional Implications of European Integration

Journal articles

co-authored with Emil J. Kirchner, in Saint Louis University Public Law Review, Volume IX, No.1, pp.61-82.

Publications available in Senate House Libraries

Consultancy reports:

Date
Details
2003
Preparing for Judicial Reform

Report for the World Bank study Preparing for Judicial Reform in Bulgaria (PHRD Grant No. TF051882), co-authored with H. Xanthaki.

Government/policy work:

Date
Details
2017
Italian Chamber of Deputies, Chair of the Roundtable on "ICT and Process of Political Representation"

 Stefanou, C., (2017), Chair of the Roundtable on "ICT and Process of Political Representation" in the The EUPADRA Conference, Transformation of Parliamentary Procedures by Technology Innovation, Italian Chamber of Deputies, Sala del Mappamondo, Rome, Italy, 6 October 2017.

2016
Legislative Drafting Seminars

 Keynote Speaker, Wellington, NZ, 22-27 February 2016. Seminars organized by New Zealand's Electricity Authority, the Civil Aviation Authority, the Ministry for Primary Industries, New Zealand Transport Agency and Maritime New Zealand, Wellington, New Zealand.

2016
"Secondary Legislation and Parliamentary Scrutiny", Written Evidence, House of Lords Secondary Legislation Scrutiny Committee's Response to the Strathclyde Review Inquiry.

Stefanou, C., Xanthjaki, H. et.al. (2016), "Secondary Legislation and Parliamentary Scrutiny", Written Evidence, House of Lords Secondary Legislation Scrutiny Committee's Response to the Strathclyde Review Inquiry. 

2007
Written Evidence, House of Commons Home Affairs Committee, "Justice and Home Affairs issues at European Union Level",

3rd Report of session 2006-2007, HC76-I, 5 June 2007, p.Ev 173, co-authored with H. Xanthaki

2006
"Final Report-Proposals" in National and Horizontal Study towards the Compatibility of Rules on Civil Procedural Matters – Euro-Action

European Commission Grotius Civil Programme Study, co-authored with H. Xanthaki.

2005
" 'Strengthening OLAF' towards greater effectiveness in the protection of the Communities' financial interests: the revision of the OLAF regulation 1073/99",

Hearing on The Revision of the Regulation on the European Anti-Fraud Office, European Parliament's Committee on Budgetary Control (COCOBU), European Parliament, 12-13 July 2005, Brussels, co-authored with Helen Xanthaki

2005
" 'Strengthening OLAF' towards greater effectiveness in the protection of the Communities' financial interests: the revision of the OLAF regulation 1073/99

Interim Presentation on The Revision of the Regulation on the European Anti-Fraud Office, European Parliament's Committee on Budgetary Control (COCOBU), European Parliament, April 2005, Brussels. co-authored with H. Xanthaki

2005
"Final Report" in Feasibility study on the creation of a database on prosecutions and investigations,

European Commission AGIS Programme Study (Ref. No. JAI/AGIS/ 2003/002), co-authored with H. Xanthaki

2005
"Political Reviser's Report" in Feasibility study on the creation of a database on prosecutions and investigations,

European Commission AGIS Programme Study (Ref. No. JAI/AGIS/ 2003/002).

2005
Written Submission, House of Lords, European Union Committee, The Hague Programme: a five year agenda for EU justice and home affairs

10th Report of Session 2004-5, Minutes of Evidence taken before the European Union Committee (Sub-Committee E) 26 January 2005, pp.51-52.

2004
Written Submission, House of Lords, European Union Committee, Strengthening OLAF, the European Anti-Fraud Office

24th Report of Session 2003-04, Minutes of Evidence taken before the European Union Committee (Sub-Committee E) 5 May 2004, pp.79-82, co authored with H. Xanthaki.

2004
Memorandum by Dr Constantin Stefanou and Dr Helen Xanthaki, House of Lords, European Union Committee,

23rd Report of Session 2003-04, Judicial Cooperation in the EU: the role of Eurojust, Minutes of Evidence taken before the European Union Committee (Sub-Committee F) 16 June 2004, pp.92-96.

2004
Oral Evidence, House of Lords, European Union Committee, Judicial Cooperation in the EU: the role of Eurojust

Stefanou, C. and Xanthaki, H. (2004), 23rd Report of Session 2003-04, Minutes of Evidence taken before the European Union Committee (Sub-Committee F) 16 June 2004, pp.97-104.

2004
"Working Group A Report" for Technical Assistance for the Preparation of a Recruitment and Training Strategy for the Judiciary in Bulgaria

Report for EuropeAid Prog. No.113343/D/SV/BG.

2003
Trade in Human Organs: The Political Parameters

in Trade in Human Organs, European Commission FALCONE Study.


2003
Political Reviser's Feasibility Study

in Comparative Study into Member States' Measures to Prevent the Penetration of Legal Entities by the Organised Crime and Terrorist Groups, European Commission JHA Study (Ref. No. DG JAI-B2/2003/01).

2000
National Means of Implementation of Third Pillar Instruments: The Political Parameters

in National Means of Implementation of Third Pillar Instruments, European Commission GROTIUS Study (Ref. No. 2000/GR/109).

2000
Political Reviser's Horizontal Report

A European Criminal Record as a means of combating organised crime, European Commission FALCONE Study (Ref. No. 2000/FAL/168).

1999
Political Reviser's Report

The Use of Criminal Records as a means of preventing organised crime in the areas of money-laundering and public procurement, European Commission FALCONE Study (Ref. No. 1999/FAL/197).

Research Projects & Supervisions

Research projects:

Current PhD topics supervised:

Dates
Details
From:
Until:
Europeanization of Contract Law

Omar ABDEL AZIZ



From:
Until:
Societas Europaea in a Comparative Focus for Greece, Cyprus and the UK

Alexia Couccoulis

From:
Until:
Legislative Drafting: Plain Language and Plain Meaning Rule

Mazhar ILAHI


From:
Until:
Legislating for the Protection of Social Rights

Maria MOUSMOUTI



From:
Until:
Effectiveness of Legislation for Successful Regional Integration: A Comparative Analysis of the European Union and the East African Community

Johnson Okoth OKELLO


Available for doctoral supervision: Yes

Professional Affiliations

Professional affiliations:

| Name | Activity |
| --- | --- |
| Commonwealth Association for Legislative Counsels | |
| European Commission's Team Europe in the UK | one of 13 EU acknowledged national experts on EU-related issues |
| British Council | (Assessor for Chevening scholarships and Evaluator of tenders for projects funded by the British Council). |
| Statute Law Society | Member |
| University Association for Contemporary European Studies | Member |
| Atlantic Council | |
| Association for the Protection of the Financial Interests of the EU | Member |

Collaborations:

Relevant Events

Related events:

Date
Details
13-Dec-2017
Radio interview on the Brexit EU-UK agreement

 ERA, Voice of Greece, "I Foni tis Elladas", 13-12-2017 at 09:15-09:45 GMT.

11-Dec-2017
Stefanou, C. (2017) "Legislative Drafting Seminar on Modern Slavery & Human Trafficking", Keynote Speaker, Modern Slavery Project, Commonwealth Parliamentary Association UK in association with HM Government, Houses of Parliament, 11 December 2017.

Houses of Parliament, Keynote Speaker, "Legislative Drafting Seminar on Modern Slavery & Human Trafficking", Modern Slavery Project, Commonwealth Parliamentary Association UK in association with HM Government, 11 December 2017.

16-Nov-2017
Radio interview on Brexit

ERA, Voice of Greece, "I Foni tis Elladas", 16-11-2017 at 09:15-09:45 GMT.

06-Jun-2017
Radio Interview on Brexit

ERA, Voice of Greece, "I Foni tis Elladas", 06-06-17

01-Jan-2004
A European Criminal Record: the Future

with Xanthaki, H., Experts Meeting on a European Registry for Disqualifications and Convictions, European Commission, DG Justice and Home Affaires, Directorate D, Internal Security and Criminal Justice, Unit D3/ Criminal Justice, 27-28 September 2004, Brussels, Belgium.

01-Jan-2002
The European Public Prosecutor

Closed doors consultation session on the EPP, 16-17 September 2002, European Commission, Brussels, Belgium

Other editing/publishing activities:

Knowledge transfer activities:

Details
Legislative drafting policy formulation and their interface in the UK

Law Society for England and Wales, 15 November 2017.

Legislative Drafting Seminar

Presentation to Pakistani Parliament Clerks who requested the lecture through the Westminster Foundation of Democracy Project, 11 September 2017.

Round Table on

"Round Table on the Legislative side of Brexit", Keynote Speaker - one of three experts answering questions on legislative aspects of Brexit, IALS, Sir William Dale Memorial Lecture Part II, 1 December 2017.

Legislative Drafting Seminars

Series of 5 Seminars organized by New Zealand's Electricity Authority, the Civil Aviation Authority, the Ministry for Primary Industries, New Zealand Transport Agency and Maritime New Zealand, Wellington, New Zealand, Wellington, NZ, 22-27 February 2016.

Introduction to Legislative Drafting in Common and Civil Law Jurisdictions

"Introduction to Legislative Drafting in Common and Civil Law Jurisdictions", University of Athens Law School, Athens, Greece, 27 and 28 May 2015.

Do Legislatures promote Democracy?

Commencement of Winter School Prograqmme, LUISS Guido Carli University, Rome, Italy, 17 January 2014.

Common Law Legislative Drafting

Legislative Process and Legislative Drafting, Panteion University, Athens, Greece, 1 April 2013

Sources and Hierarchy of the UK Constitution

Conferência Internacional sobre o Systema Juridico Inglês, British Council/FIEPE/TJPE, Recife, Brazil, 5-7 December 2012.

Drafting the Turkish Constitution

4th International Democracy Forum, The Need for a Civil Constitution For Turkey, House of Lords, 25 May 2012.

Legislative Drafting as a Form of Political communication

9th Congress of International Association of Legislation, Quality of Legislation: Principles and Instruments, Universidade Nova de Lisboa, Lisbon, Portugal, 24-25 June 2010.

Administrative Investigations in EU Institutions. Is OLAF Capable of doing the Job?

Fighting Financial Crime in Europe: Practical Aspects of Pan European Criminal Law, University of Cambridge, 21 September 2009.

Small States and EU Harmonisation

W.G. Heart legal Workshop 2008, Theory and Practice of Harmonisation, IALS, 26 June 2008

The Ph.D. Viva

School of Advanced Study Research Training Workshop, 22 March 2007.

Regulatory Impact Assessment – The British Experience

EU TACIS programme A/01109 – Support to PCA and WTO Implementation and to EU/Moldova European Neighbourhood Policy Action Plan, Moldova, Chisinau 7-11 May 2007.

Legislative Drafting and the Policy Process

EU TACIS programme A/01109 – Support to PCA and WTO Implementation and to EU/Moldova European Neighbourhood Policy Action Plan, Moldova, Chisinau 4-8 June 2007.

EU law in a nutshell

EU Twinning Programme Assistance to the Ministry of Justice in Bosnia and Herzegovina in internal organization and improvements of administrative capacity to undertake European Integration tasks, carried out by the Centre for European Constitutional Law, Sarajevo, 20-25 February 2006, Bosnia and Herzegovina

Enhanced Judicial Cooperation

EU Twinning Programme Assistance to the Ministry of Justice in Bosnia and Herzegovina in internal organization and improvements of administrative capacity to undertake European Integration tasks, carried out by the Centre for European Constitutional Law, Sarajevo, 6-10 February 2006, Bosnia and Herzegovina

Ukraine and the EU: Steps towards Accession

Ukraine–EC: Towards a New Dimension in Relations, British Council and National Ivan Franko University Lviv, 11 March 2005, Ukraine.

Recent Developments in EU Criminal Law: Hurdles to Approximation

International Symposium in Law, 10-14 March 2005, Taras Shevchenko University, Kiev, Ukraine.

Transnational Crime and Civil Liberties in Europe: EU Databases as a Tool against Organised Crime in the EU

Training Course on Human Rights and Transborder Movements, 21-24 November, ELIAMEP, Athens, Greece.

Eurojust and Judicial Cooperation in Criminal Law

Recent Developments in EU Criminal Law, AGIS Seminar for EU Judges, IALS, London. 28 November – 8 December 2005.

Initiatives Against Organised Crime: The Creation of a European Criminal Record

The 21st Cambridge International Symposium on Economic Crime, Cambridge 7-14 September 2003.

Sources of EU information on the Internet

UACES European Studies Research Students' Conference, 17 November '98, King's College London

Sources of EU information on the Internet

UACES European Studies Research Students' Conference, 25 November '97, King's College London

Co-authoring Articles and Books

"Publish and be damned", Dept. of Education, 17 November '97, Keele University

The effective protection of the individual in EC law and European integration theory

UACES Biannual Research Conference, University of Loughborough, 10-12 Sept. '97.

Sources of EU Information on the Internet

UACES Research Students Workshop, 27 November '96, King's College London.

European Integration Theory: Macro-Micro Themes, Spheres of Focus and Synthetic Theories

UACES Biannual Research Conference "Integration within a Wider Europe", 18-19 Sept. '95, University of Birmingham.

Consultancy & Media

Available for consultancy:

Yes

Media experience:

Yes
Back to top