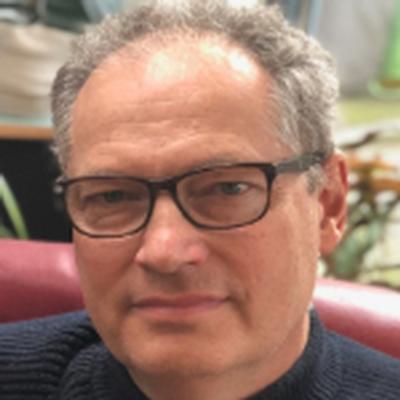 Contact details
Name:

Dr Rupert Knox

Qualifications:

PhD

Position:

Research Assistant

Institute:

Location:

Centre for Latin American and Caribbean Studies Institute of Modern Languages Research School of Advanced Study University of London Senate House Malet Street London WC1E 7HU

Email address:
---
Research Summary and Profile
Research interests:

Contemporary History, Globalization & Development, Human rights, International Law, Politics, Regional history, Social Sciences

Regions:

Caribbean, South America

Summary of research interests and expertise:

I started working as a research assistant at ILAS/CLACS in 2020 on the Juridification of Resource Conflicts project. A research project led by Dr Ainhoa Montoya and funded by the British Academy. My work includes researching and updating information on the project database which is a repository of legal and legal-like actions taken in the context of conflicts over mining projects in Central America and Mexico. The project is exploring different features of emerging practices around issues of environmental justice and human rights. My research interests range over politics, history, sociology, anthropology and human rights in Latin America. In 2019, I obtained my PhD from the University of Sheffield which was based on research into recent social movements in Mexico and how human rights discourse and digital communications featured in their practices. I am presently exploring new research options. Prior to my PhD I worked in the Americas Research Program of Amnesty International. I was responsible for leading research on Mexico for more than 10 years. This involved regular fact-finding visits all over Mexico to investigate a wide range of violations in international human rights norms and to support local civil society in its efforts to strengthen human rights protections. I wrote numerous reports documenting the human rights situation and presented Amnesty International's findings to the media, government officials and international organisations. I also carried out human rights research and campaigning activities on several other Latin American countries during my career at Amnesty International, including Colombia, Brazil, Paraguay, Venezuela and Argentina. I have also carried out human rights related consultancies for the Center for Justice and International Law (CEJIL), Oxfam and Peace Brigades International.

Languages:

| | Spoken | Written |
| --- | --- | --- |
| Spanish | Fluent | Fluent |
Publication Details

Related publications/articles:

Date
Details
08-Nov-2022
Mobilising and constraining: the dynamics of human rights discourse in two Mexican social movements

Journal articles

Mobilising human rights discourse in pursuit of justice by local social movements is often treated as a straightforward process. However, social movement practice is rooted in domestic socio-political culture, the ability to affectively engage publics and envision 'political horizons'. Human rights discourse is often deployed in this process, but the dynamics involved have both enabling and constraining features which movement participants exploit, negotiate and disagree over. This article explores scholarship on human rights, social movements and democracy to examine these dynamics through the reflections of participants in two recent social mobilisations in Mexico: the Movement for Peace and Justice with Dignity and Ayotzinapa 43. Both movements arose in response to abuses and impunity in the context of spiralling state and non-state actor violence and corruption in Mexico, but also challenged the dominant political narratives of Mexico's democratic development. They focused on the justice demands of victims, but also involved plural groups, many hoping for wider change. Human rights discourse featured in each movement, but they were not human rights movements, raising important questions about how human rights discourse is understood, made meaningful but also kept in check as part of sustaining contentious collective action.

01-Nov-2017
Social movements in support of the victims: Human rights and digital communications

Chapters

In W. Panster, B. Smith and P Watt, Beyond the Drug War in Mexico: Human rights, the public sphere and justice. Routledge: 126-146.
Back to top