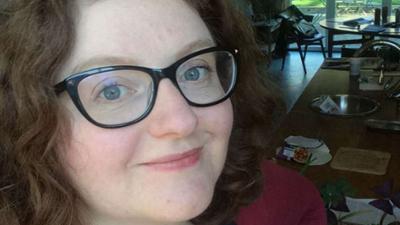 Contact details
Name:

Dr Rhiannon Easterbrook

Qualifications:

PhD (Bristol, 2018)

Position:

Early Career Research Associates

Institute:

Email address:

Website:
---
Research Summary and Profile
Research interests:

Classics

Summary of research interests and expertise:

My main area of research is in the reception of classical antiquity in the nineteenth and early twentieth centuries. My PhD (Bristol, 2018) investigated how new theatrical productions in this period staged the intrusion of antiquity into the present. Taking an interdisciplinary approach and conducting extensive archival research, I focused on the ways in which these plays, musicals, ballets and revues dealt with the themes of gender and sexuality, social hierarchies and transactional relationships. When I held the Women in the Humanities Postdoctoral Writing Fellowship at the University of Oxford, I published an article drawn from this work in the Classical Receptions Journal, entitled 'Merrie Arcadia: staging the pastoral in the age of the Clarion socialist movement'. I am currently revising the thesis as a whole for publication.

Building on the findings in my doctorate, I have become increasingly interested in the effect of consumer culture on the classical tradition and in other materialist approaches. I was fortunate enough to explore these new interests in material and visual culture during an Ashmolean Junior Teaching Fellowship. Current related projects include articles on portrayals of the satyr in Edwardian consumer culture and reworkings of the peplos in the light of changes to copyright law. I am also developing a postdoctoral project on Classicism and Fetishism in the nineteenth century.
Back to top