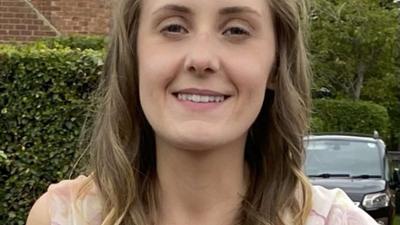 Contact details
Name:

Dr Emma Gooch

Qualifications:

PhD, Newcastle University

Position:

Early Career Research Associate

Institute:

Email address:

Website:
---
Research Summary and Profile
Research interests:

Classics

Summary of research interests and expertise:

My research area is archaeology, particularly of ancient Greece. My research interests include: ancient social identities, especially of juveniles and women; material culture and iconography in antiquity, especially on painted pottery; household archaeology of the ancient Mediterranean; the extended life course; associations between people and animals in ancient Greece.

My current research explores the significance of human-animal relationships and the ways in which associations between people and animals impacted the construction of social identities across the Geometric, Archaic, Classical and Hellenistic periods in Attica. I evaluate the reciprocity in human-animal interactions and explore animals' agency to produce an interpretation of ancient Athenian society that takes a step back from an anthropocentric perspective. I consider how humans interacted with animals on a day-to-day basis, and how that impacted the reflexive relationships that consequently developed between humans and animals across the Geometric to Hellenistic periods. I investigate horses, dogs, and birds as case studies to evaluate how associations with certain animal species communicated the increased importance of individual, familial and societal status as the structure of Attic society transformed under aristo- then demo-cratic rule. My research also investigates how relationships with animals were symbolic and used to communicate ideological messages about the existential status of individuals throughout the extended life course in ancient Greece.

I completed my PhD, The Material Culture and Extended Life Course of Children in Ancient Greece: An Inter-Disciplinary Exploration of Identity, at Newcastle University in 2021. I am currently working on writing my thesis up for publication.
Back to top