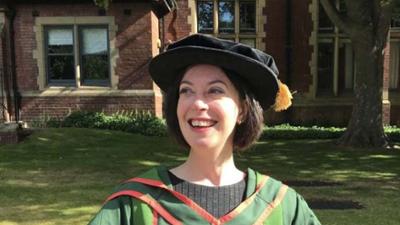 Contact details
Name:

Dr Anna Reeve

Qualifications:

PhD, University of Leeds

Institute:

Email address:

Website:
---
Research Summary and Profile
Research interests:

Classics

Summary of research interests and expertise:

My research focuses on the history of Cypriot archaeology and of the collection and display of Cypriot antiquities in the UK.

My doctoral thesis (Leeds, 2021) explored the ancient Cypriot collection in Leeds Museums and Galleries, restoring its cultural and historical context and examining the development of practices of collecting and interpreting ancient Cypriot material culture over the period 1870 to 1947. I am currently working on a corpus of the Leeds ancient Cypriot collection.

My postdoctoral research looks more broadly at the itineraries of antiquities in Cyprus and the UK in the 19th and 20th centuries, taking a microhistorical approach to individual collections, while also exploring wider themes. Drawing extensively on archives and the objects themselves, I aim to recover their multiple and diverse histories, and to work with museums to identify ways in which they can connect with different audiences. Current projects include Ancient designs, modern wares: Cypriot antiquities in the Potteries Museum and Art Gallery, funded by the Association for Art History, and Ways of seeing the ancient world: Irene Manton's collection of antiquities, funded by a Brotherton Fellowship from the University of Leeds.
Back to top