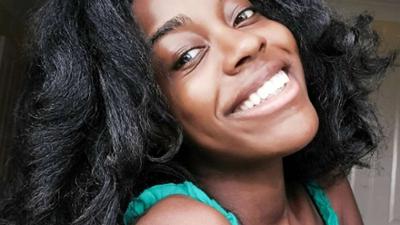 Contact details
Name:

Mrs Renée Landell

Position:

ILCS Practitioner in Residence

Institute:

Email address:

Website:
---
Research Summary and Profile
Research interests:

Culture

Summary of research interests and expertise:

A Multi-Sensory Experience: Black Humanity and the Nonhuman World in Two Caribbean Neo-Slave Narrative Poems

Renée Landell is a Techne-funded PhD candidate in the School of Humanities at Royal Holloway, University of London. She is currently investigating the cause and effect of popular stereotypical images ('Mammy', 'Sambo', 'Jezebel', and 'Mandingo') and the counter-responses to them in Anglophone Caribbean neo-slave narratives, 1983-2020. Her central argument is that the responses to, and demythologisation of, Western stereotypes by Anglophone Caribbean writers is an attempt to reclaim the Black body and promote positive ecological practices.?Alongside her research, Renée performs scholar-activism in an independent capacity as founder of Beyond Margins UK(Opens in new window), running events and campaigns and consulting for UK HE institutions, charities and other organisations on race equity and justice. She is also the co-founder of Black in Arts and Humanities(Opens in new window) (BiAH), a global online network, alongside Dr Leighan Renaud, Dr Hannah Robbins, and Dr Amber Lascelles.
Back to top