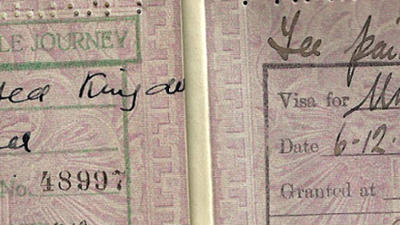 Contact details
Name:

Professor Andrea Hammel

Position:

Research Centre for German & Austrian Exile Studies Member

Institute:

Email address:

Website:
---
Research Summary and Profile
Research interests:

Language and Literature (German)

Regions:

Europe

Summary of research interests and expertise:

Andrea Hammel is Professor of German and the Director of the Centre for the Movement of People at Aberystwyth University. She is the author of Finding Refuge: Stories of the Men, Women and Children who Fled to Wales to Escape the Nazis (Honno, 2022) and The Kindertransport: What Really Happened (Polity, 2023). She is on the Editorial Board of the Yearbook of the Research Centre for German and Austrian Exile Studies, and the series editor for Peter Lang's Exile Studies/Exilstudien. She recently led a project on Refugees from National Socialism in Wales: Learning from the Past for the Future which was funded by the National Heritage Lottery Fund and involved co-curators who are refugees from Syria, Afghanistan and Kuwait. One of its outcomes was an exhibition which was shown in Aberystwyth, the Senedd, the Houses of Parliament and in Bangor.
Back to top