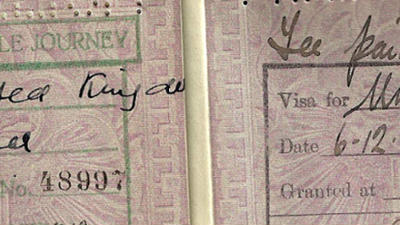 Contact details
Name:

Dr Bea Lewkowicz

Position:

Research Centre for German & Austrian Exile Studies Member

Institute:

Email address:

Website:
---
Research Summary and Profile
Research interests:

Colonies & Colonization, emigration & immigration

Summary of research interests and expertise:

Profile

Dr Bea Lewkowicz is Co-Director of the programme of filmed interviews 'Refugee Voices: The Association of Jewish Refugees Audio-Visual Testimony Archive'. She also co-directed the exhibition Continental Britons: Jewish Refugees from Nazi Europe shown at the Jewish Museum, London, in 2002. Her research interests include oral history; trauma and memory; diasporas; nationalism and ethnicity; the Jews of Salonika; and German-Jewish refugees in Britain. Publications include The Jewish Community of Salonika: History, Memory, Identity (London, 2006); '"After the War We Were All Together": Jewish Memories of Post-War Thessaloniki' in After the War Was Over. Reconstructing the Family, Nation, and State in Greece, 1943-1960 ed. by M. Mazower (Princeton, 2000); '"Greece is My Home, But…": Ethnic Identity of Greek Jews in Thessaloniki' (Journal of Mediterranean Studies, 1994); 'Das Selbstverständnis junger Juden in Thessaloniki' in Stadtmosaik Thessaloniki ed. by W. Kokot (Bonn, 1990).
Back to top