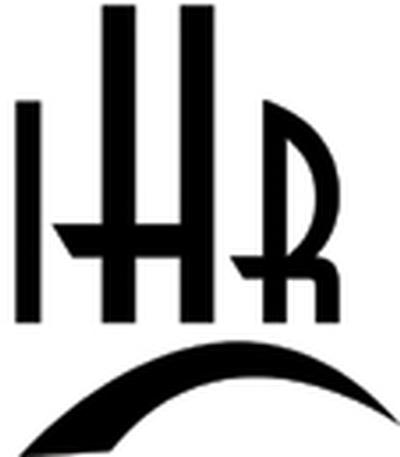 Contact details
Name:

Dr Simon Trafford

Position:

Lecturer in Medieval History and Director of Studies, Co-director, SAS Doctoral Centre

Institute:

Location:

The Institute of Historical Research (IHR), Senate House, Malet Street, London WC1E 7HU

Phone:

+44 (0)20 7862 8763

Email address:
---
Research Summary and Profile
Research interests:

Archaeology, History, Medieval History

Research keywords:

Medievalism, Vikings, Water, Swimming, Popular culture, Northumbria, Bernicia, Deira

Regions:

England, Europe, Scotland, United Kingdom

Summary of research interests and expertise:

Simon's broad interests are in the history and archaeology of early medieval Europe, c.350-1150. He specialises in later Anglo-Saxon England, especially the kingdoms of Northumbria and York, and concentrating in particular on migration, identity and gender. Recently he has been developing projects in various types of human engagement with the sea and water in early medieval Britain.He also maintains a keen interest in modern constructions and appropriations of the early medieval past, with a particular concentration on representations of the vikings in popular culture.
Publication Details

Related publications/articles:

Date
Details
18-Aug-2021
'Anglo-Saxon swimming'

Chapters

'Anglo-Saxon swimming', in C. Twomey and D. Anlezark (eds.), The Meanings of Water in Early Medieval England (Turnhout: Brepols)

18-Dec-2020
'Nata vimpi curmi da: dead languages and primordial nationalisms in folk metal music'

Chapters

'"Nata vimpi curmi da": dead languages and primordial nationalisms in folk metal music', in A. DiGioia, C. Doesburg and R.-L. Valijärvi (eds.), Multilingual Metal: Sociocultural, Literary and Linguistic Perspectives (Bingley: Emerald)

23-Jul-2020
Review of P. Hardwick and K. Lister (eds.) Vikings and the Vikings

Review

Review of P. Hardwick and K. Lister (eds.), Vikings and the Vikings (Jefferson, North Carolina: McFarland, 2019), in Medievally Speaking

01-Apr-2020
Viking metal

Chapters

'Viking metal', in Stephen C. Meyer and Kirsten Yri, The Oxford Handbook of Music and Medievalism (Oxford: OUP, 2020), ISBN 9780190658441

11-Jan-2019
Hyper-masculinity vs Viking warrior women: pop culture Vikings and gender

Papers

Blog post, 'Hyper-masculinity vs Viking warrior women: pop culture Vikings and gender', based on a paper given at the University of Malmö in 2018.

16-May-2016
'Runar munt þu finna': rock and pop songs in Old Norse

Papers

'"Runar munt þu finna": rock and pop songs in Old Norse', Résumés des communications — « Représentations modernes et contemporaines des Nords médiévaux » (5 Février 2016)

01-Apr-2015
Review of 'Vikings: Life and Legend' exhibition at the British Museum

Review

 Review of 'Vikings: Life and Legend' exhibition (6 March - 22 June) at the British Museum

01-Aug-2013
Blood, Fire, Death: Bathory and the birth of Viking metal

Articles

'Blood, Fire, Death: Bathory and the birth of Viking metal', in M. Goodall (ed,), Gathering of the Tribe: Music and Heavy Conscious Creation (Headpress: London, 2013)

01-Aug-2007
Antichrist superstars: the Vikings in hard rock and heavy metal

Chapters

 'Antichrist superstars: the Vikings in hard rock and heavy metal', in D.W. Marshall (ed.), Mass Market Medieval (McFarland: Jefferson, North Carolina and London, 2007), 57-73 (with Aleks Pluskowski)

01-Aug-2000
Ethnicity, migration theory and the historiography of the Scandinavian settlement of England

Chapters

 'Ethnicity, migration theory and the historiography of the Scandinavian settlement of England', in D.M. Hadley and J.D. Richards (eds.), Cultures in Contact: Scandinavian Settlement in England in the Ninth and Tenth Centuries (Brepols: Turnhout, 2000), 17-39

Publications available on SAS-space:

Research Projects & Supervisions

Current PhD topics supervised:

Dates
Details
From: 01-Oct-2019
Until:
The Yorkshire Borderlands during the Anarchy of King Stephen's Reign

Tewa Lascelles

Professional Affiliations

Professional affiliations:

Relevant Events

Related events:

Other editing/publishing activities:

Date
Details
Series editor

 IHR Research Guides, Manchester University Press

Knowledge transfer activities:

Details
Commodifying the Vikings

Commodifying the Vikings, Medievalism & the North, Aarhus, Denmark (online), 29 July 2021

Global medievalisms, popular Vikings and the South

'Global medievalisms, popular Vikings and the South', Using the Past. The Middle Ages in the Spotlight, Batalha, Portugal (online), Dec 2020

Blóts on the landscape: Viking festivals and international neo-Viking performance

Blóts on the landscape: Viking festivals and international neo-Viking performance, International Medievalisms, Maynooth University, Jun 2019

Hyper-masculinity vs Viking warrior women: pop culture Vikings and gender

Hyper-masculinity vs Viking warrior women: pop culture Vikings and gender, Medievalism, Public History and Academia: the Re-creation of Early Medieval Europe, c.400-1000, Mälmo, Sep 2018

'"Nata vimpi curmi da": Linguistic atavism and the construction of primordial nationalisms in folk metal music'

'"Nata vimpi curmi da": Linguistic atavism and the construction of primordial nationalisms in folk metal music', Multilingual Metal: Sociocultural, Linguistic and Literary Perspectives, SSEES, London, Sep 2018

Amon Amarth make mead! Alcohol consumption, masculinity and the modern Viking

'Amon Amarth make mead! Alcohol consumption, masculinity and the modern Viking', The Middle Ages in the Modern World, Rome, Nov 2018

Tr00 kvlt? Old Norse and Gaulish-language songs in heavy metal music

(Invited lecture) 'Tr00 kvlt? Old Norse and Gaulish-language songs in heavy metal music', Interdisciplinary Seminar on Medievalism, University of London, Dec 2018

Medievalism, dead languages and the forging of primordial national identities in rock and metal music

'Medievalism, dead languages and the forging of primordial national identities in rock and metal music', Research Seminar, University of Lancaster, Dec 2018

Hyper-masculinity vs Viking warrior women: pop culture Vikings and gender

(Invited lecture) 'Hyper-masculinity vs Viking warrior women: pop culture Vikings and gender', The Richard Hall Seminar, Jorvik Viking Festival, York, Feb 2019

'"Nata vimpi curmi da": Linguistic atavism and the construction of primordial nationalisms in folk metal music'

'"Nata vimpi curmi da": Linguistic atavism and the construction of primordial nationalisms in folk metal music', International Medieval Congress, Leeds, Jul 2018

Swimming for Pleasure and Profit in Anglo-Saxon England

Swimming for Pleasure and Profit in Anglo-Saxon England, Leeds International Medieval Congress, 4-7 July, 2016

'Runar munt þu finna': singing rock and pop in Old Norse

'Runar munt þu finna': singing rock and pop in Old Norse, paper at Représentations modernes et contemporaines des Nords médiévaux seminar, Université Lille 3, France, 4 February 2016

'"Runar munt þu finna": why sing pop in dead languages?'

 The British Science Fiction Association Lecture 2015, 4 April 2015

Medieval Languages in Medievalist Rock and Pop

The Middle Ages in the Modern World conference, Lincoln, 1 July 2015

'Determine the destiny of a kingdom!': The Sweep of the First Millennium in Britannia the Board Game

 Paper in 'Gaming the Medieval: Medievalism in Modern Board Game Culture' session at Leeds International Medieval Congress, 8 July 2015

'"Runar munt þu finna": why sing pop in dead languages?'

 Nine Worlds convention, 8 August 2015

Hurdy-gurdy, man! Medievalism in rock and pop music

Paper given to The Middle Ages in the Modern World conference, St Andrews

Teaching Medieval History to Undergraduates

Member of panel discussion, International Medieval Congress, Kalamazoo

The outward urge: gender, status and migration in Viking Age England

 Paper given to International Medieval Congress, Kalamazoo

Making a Scandinavian female identity in the Danelaw

 Paper given to Gender, Material Culture and Identity in the Viking Diaspora (VIN II) conference, Nottingham

Consultancy & Media

Available for consultancy:

Yes

Media experience:

Yes
Back to top