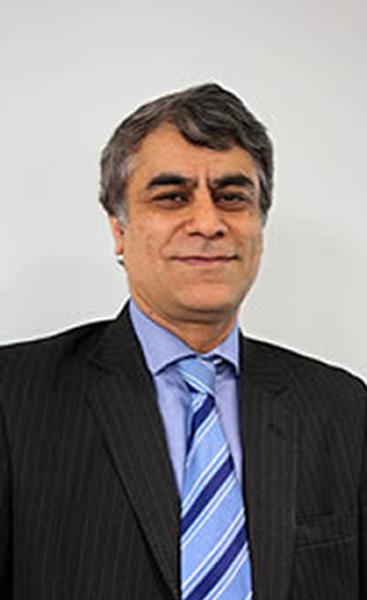 Contact details
Name:

Dr Mahmood Bagheri

Qualifications:

LLB, LLM and PhD

Position:

Lecturer in Law

Institute:

Location:

Charles Clore House 17 Russell Square London WC1B 5DR

Email address:

Website:
---
Research Summary and Profile
Research interests:

International Law, Law, Philosophy

Summary of research interests and expertise:

Dr. Bagheri is currently a Senior Associate Research Fellow and teaches the International Trade and Finance module on the LLM programme. His previous academic appointments include Lecturer in International Trade and Finance Law, School of Law, Brunel University; Research Fellow, Centre for Financial regulation, Cass Business School, City University; Visiting Senior Fellow and Lecturer in Banking and Finance Law, Centre for Commercial Law Studies, Queen Mary College; Visiting Professor of law at the National University of Malaysia; Visiting Lecturer in Commercial Law, Birkbeck College School of Law, University of London; Visiting Lecturer in Contract Law, Open University; Visiting academic, School of Law, Doshisha University, Japan; Visiting scholar, Max Planck Institute, Germany. Dr. Bagheri is also an assistant Professor of Banking and Financial Regulation at the University of Tehran.

Dr. Bagheri is specialised in international financial law and has widely published on topics such as financial services under GATS, competition and integration among stock exchanges, internationalisation of securities markets and regulatory challenges, private international law of securities transactions and the role of informational intermediaries in financial regulation.
Publication Details

Related publications/articles:

Date
Details
01-Dec-2021
Beneficial Ownership Transparency: The Viability of Global Implementation of G20 High-Level Principles

Articles

Beneficial Ownership Transparency: The Viability of Global Implementation of G20 High-Level Principles. Mahmood Bagheri, Jia Zhou, European Business Law Review Volume 32, Issue 6 (2021) pp. 1021 – 1038

01-Aug-2021
Extraterritorial Application of National Trademark Laws. Conflict of Laws and the Changing Nature of Sovereignty and Territoriality

Articles

Extraterritorial Application of National Trademark Laws. Conflict of Laws and the Changing Nature of Sovereignty and Territoriality, European Journal of Law Reform 2021 (23) 4 pp. 450 - 464

01-Apr-2021
A comparison of investors' protection in different securities holding systems and the legal implications of direct and indirect holding: a focus on China's central securities depository legal position.

Articles

A comparison of investors' protection in different securities holding systems and the legal implications of direct and indirect holding: a focus on China's central securities depository legal position. Fei Nie, Mahmood Bagheri, Capital Markets Law Journal, Volume 16, Issue 2, April 2021, Pages 187–202, https://doi.org/10.1093/cmlj/kmab004

01-Jul-2020
"The Relevance of 'Trust and Confidence' in Financial Markets to the Information Production Role of Banks,"

Articles

European Journal of Risk Regulation. Cambridge University Press, pp. 1–17 (2020)

01-Jun-2020
The Application of the German Model of Company Law to the Banking Sector: A Private Law Measure to Avert Systemic Risk,

Articles

The Application of the German Model of Company Law to the Banking Sector: A Private Law Measure to Avert Systemic Risk, Corporate Law & Governance Review, Vol 2, Issue 1, 27-41 (2020)

01-Mar-2020
Money Cleansing and Effectiveness of FATF Coercive Measures: An Overview

Articles

Amicus Curiae, Series 2, Vol 1, No 2, 274-86

01-Sep-2017
The Relationship Between the Development of Financial Markets and Security Interest Law,

Articles

32 Journal of International Banking Law and Regulation, 141-145, (2017)

01-May-2016
Anti-Money Laundering Laws: The Possibility of Global Convergence

Articles

31 (1) Journal of International Banking Law and Regulation, 37-43 (2016)

01-Apr-2015
Banking Crises and Hong Kong: Coordination between Regulatory Measures and Compensation Schemes (Bailout, Deposit Insurance and Insolvency laws),

Articles

57 (3) International Journal of Law and Management (2015)

01-Jan-2014
Protection of Intellectual Property Rights Under Islamic Law: From Tort to Special Privileges

Articles

12(2) European Journal of Law Reform, 505-520

18-Jun-2013
Banking Sector Corruption and Bank Corporate Governance: Recent Development in Middles East

Conference papers

 Conference on Corporate Social Responsibility in the Arab World, Organised and Sponsored by John Hopkins University School of Advanced International Studies (SAIS), 18-21 June 2013, Istanbul, Turkey

01-Mar-2013
The Intersection of Corruption and Money Laundering: A Look at International Responses and Adequacy of Regulation

Articles

Issue 95 Amicus Curiae, Journal of the Society for Advanced Legal Studies, 19-28 (2013)

01-Jan-2012
Globalization and Extraterritorial Application of Economic Regulation: Crisis in International Law and Balancing Interests

European Journal of Law and Economics, Springer

01-Jan-2012
The Impact of Money Laundering on Economic and Financial Stability and on Political Development in Developing Countries: The Case of Nigeria

Journal articles

15 (4) Journal of Money Laundering Control, , pp.442 – 457

01-Nov-2007
Conflict of Laws, Economic Regulations and Corrective/Distributive Justice

28(1) University of Pennsylvania Journal of International Economic Law

01-Nov-2006
The Ketan Parekh Fraud and Supervisory Lapses of the Reserve Bank of India (RBI): A case study

13(1) Journal of Financial Crime, pp. 107-125. With Saptarshi Ghosh

01-Jan-2004
Competition and Integration among Stock Exchanges: The Dilemma of Conflicting Regulatory Objectives and Strategies

Chapters

 24(1) Oxford Journal of Legal Studies, Oxford University Press

01-Jan-2003
Informational Intermediaries and the Emergence of the New Financial Regulation Paradigm

 

24(11) The Company Lawyer

01-Jan-2002
A Literature Review on Integration of Financial Markets in Europe

Monographs

 Commissioned by HM Treasury (UK Finance Ministry)

01-Jan-2002
Optimal Level of Financial Regulation under the GATS: A regulatory competition and co-operation framework for capital adequacy and disclosure of information

 5(2) Journal of International Economic Law, Oxford University Press

01-Jan-2002
Ex Ante and Ex Post Allocation of Risk of Illegality: Regulatory Sources of Contractual Failure and Issues of Corrective and Distributive Justice, 13 European Journal of Law and Economics

Articles

 13 European Journal of Law and Economics  

01-Jan-2002
The Private International Law of Securities Transactions: A Socio-Economic Analysis

Articles

 23 The Company Lawyer 

01-Jan-2001
International Securities Markets, Diversity of National Regulations and the Relevance of the Public/Private Law Dichotomy, 3(1) International and Comparative Corporate Law Journal,pp. 49-75 (2001). (See the web site of Kluwer Academic Publisher)

Articles

 3(1) International and Comparative Corporate Law Journal

01-Jan-2000
International Contracts and National Economic Regulation

 Kluwer Academic Publisher, (ISBN 9 789041 198105).

Relevant Events

Related events:

Date
Details
25-Nov-2012
Legal Implications of Dematerialization of Securities

 Indonesia Stock Exchange

25-Nov-2012
Legal Implications of Dematerialization of Securities

 Indonesia Stock Exchange

Consultancy & Media

Available for consultancy:

Yes
Back to top