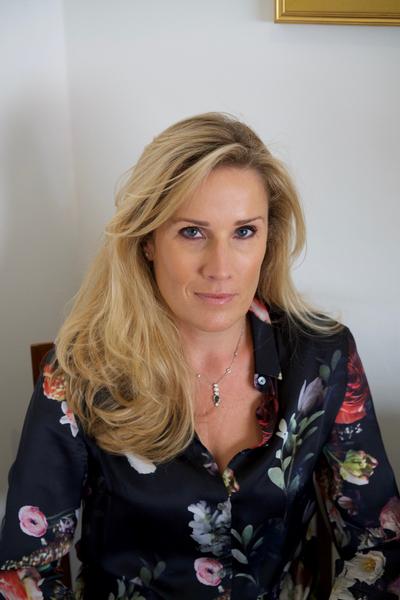 Contact details
Name:

Professor Sarah Churchwell

Position:

Chair in Public Understanding of the Humanities

Institute:

Email address:
---
Research Summary and Profile
Research interests:

Cultural memory, Culture, English Literature, Modern History , Screen Studies

Research keywords:

American literature, English literature, American culture, Hollywood 1930-present, Biography, Reception history, American history

Regions:

North America

Summary of research interests and expertise:

I research topics relating American literature, culture, and history across the long 20th century (1890 to the present), with a particular focus on the interwar period and especially the writings of F. Scott Fitzgerald and his circle. My research explores American myths and icons and close reads cultural discourse, especially intertextual and subtextual cultural codes and recovering lost contexts. Research topics include Gone with the Wind, histories of interwar American fascism, a rhetorical history of the phrases "American Dream" and "America First," histories and readings of The Great Gatsby, American language in the American 1920s and 1930s, classical Hollywood cinema, and iconic American figures including Scott and Zelda Fitzgerald, Marilyn Monroe, Sylvia Plath, Henry James, and Margaret Mitchell. My methodologies focus on cultural history, biographical criticism, reception history and literary history, and I am particularly interested in the intersections of iconography, biography, authorship, and language. My journalism has been published in the New York Review of Books, Atlantic, Washington Post, New York Times, Financial Times, Prospect, Guardian, TLS, New Statesman, Sunday Times, and many others.
Publication Details

Related publications/articles:

Date
Details
01-Nov-2022
'The Modern Old Master': Reading The Great Gatsby Again

Chapters

The Cambridge Companion to F. Scott Fitzgerald, revised 2nd edition, ed. Michael Nowlin (Cambridge University Press, in press. Forthcoming 2022).

01-Oct-2022
America First, Last, All the Time

Chapters

Myth America: Historians Take on the Biggest Legends and Lies About Our Past, ed. Kevin M. Kruse and Julian Zelizer. Basic Books, Oct. 2022.

07-Jul-2022
The Wrath to Come: Gone with the Wind and the Myth of the Lost Cause

Monographs

Bloomsbury/Head of Zeus. ISBN 978-1789542981

01-Jan-2022
Cultural Amnesia, Dark Prophecies, and Marilynne Robinson's Gilead Novels

Chapters

Marilynne Robinson: Essays, ed. Rachel Sykes et.al., (Manchester UP: Forthcoming, 2021), in press.

01-Sep-2021
What is Vernacular History?

Chapters

What is History Now? ed. Suzannah Lipscomb and Helen Carr, Weidenfeld & Nicholson 2021. ISBN 9781474622455.

15-Jan-2021
The Party of Lincoln Ignored His Warnings About Mobocracy

Articles

New York Review of Books

01-Dec-2020
"'The Scandal Detectives': Town Topics and the Syndication of F. Scott Fitzgerald, 1916-1923."

Journal articles

F. Scott Fitzgerald Review.

21-Nov-2020
Can American Democracy Survive Donald Trump?

Articles

Guardian Review Cover Story

08-Oct-2020
The Oracle of Our Unease

Articles

New York Review of Books

02-Sep-2020
The Return of American Fascism

Articles

New Statesman

21-Aug-2020
The Plot Writes Itself: American History in Fiction and Counterfactual

Articles

Times Literary Supplement

10-Jul-2020
White Lies Matter

Articles

Prospect Magazine

22-Jun-2020
American Fascism: It Has Happened Here

Articles

New York Review of Books

28-Sep-2019
Donald Trump Acts As if He is Above the Law

Articles

Observer Comment

28-Sep-2019
American Immigration: A Century of Racism

Articles

New York Review of Books

11-Jun-2019
The Lehman Trilogy and Wall Street's Debt to Slavery

Articles

New York Review of Books

27-Feb-2019
America's Original Identity Politics

Articles

New York Review of Books

03-May-2018
Behold, America: A History of America First and the American Dream

Monographs

Bloomsbury (UK) and Basic Books (US)

01-Jan-2018
"Echoes of the Twenties

Chapters

American Literature in Transition, 1920-1930, ed. Ichiro Takayoshi, (Cambridge UP, 2018).

01-Jun-2017
"In Search of Bunny Burgess, or Down the Rabbit Hole: Glorified Anecdotes, Secret Histories, and The Great Gatsby."

Journal articles

The Cambridge Quarterly, vol. 46 no. 2, 2017, p. 140-161. Selected as "Editors' Choice" 2017.

01-Dec-2016
"'The Balzacs of America': F. Scott Fitzgerald, Burton Rascoe, and the Lost Review of The Great Gatsby." F. Scott Fitzgerald Review

Journal articles

F. Scott Fitzgerald Review, 2016

01-Jan-2016
"Trashing Marilyn: Reflections of a Metabiographer."

Journal articles

Film, Fashion and Consumption special issue on Marilyn Monroe

15-Jan-2015
"Making the Social Register: Reading the Scrapbooks of F. Scott and Zelda Fitzgerald, 1920-1925

Chapters

First Comes Love: Power Couples, Celebrity Kinship, and Cultural Politics, ed. by Shelley Cobb and Neil Ewen, (Routledge: 2015)

01-Jan-2015
"Literary Spirits."

Journal of Transatlantic Studies

01-Jan-2014
Forgotten Fitzgerald: Echoes of a Lost America.

Edited Book

15-Jun-2013
Careless People: Murder, Mayhem and the Invention of The Great Gatsby

Monographs

01-Jul-2012
"Introduction: Must Read," co-authored with Thomas Ruys Smith, in Churchwell and Ruys Smith, eds. Must Read: Rediscovering American Bestsellers

Chapters

12-Jun-2012
Must Read: Rediscovering American Bestsellers

Edited Book

01-Jan-2012
"Master of Sentiment: The Romances of Nicholas Sparks," in Churchwell and Ruys Smith, eds., Must Read: Rediscovering American Bestsellers

Chapters

01-Jan-2011
Pale Horse, Pale Rider: The Selected Stories of Katherine Anne Porter

Edited Book

10-Jun-2010
Introduction to Flappers and Philosophers: The Collected Stories of F. Scott Fitzgerald.

Chapters

01-Jan-2007
"Janis Joplin and Performance Anxiety." From Self to Shelf: The Artist Under Construction, ed. Sally Bayley

Chapters

01-Jan-2006
"'Your Sentence Is Mine Too': Ted Hughes, Sylvia Plath, and The Prison-House of Collaboration." Literary Couplings, ed. Marjorie Stone and Judith Thompson

Chapters

01-Aug-2005
"'$4000 a Screw': F. Scott Fitzgerald, Ernest Hemingway, and their Prostituted Art." European Journal of American Culture (Summer 2005)

Journal articles

14-Jun-2004
The Many Lives of Marilyn Monroe

Monographs

01-Jan-2003
"'Lost Among the Ads': Gentlemen Prefer Blondes and the Politics of Imitation." Middlebrow Moderns: Popular Women Writers and the Literary Market of the 1920s, ed. Lisa Botshon and Meredith Goldsmith

Chapters

01-Apr-2001
"Secrets and Lies: Plath, Privacy, Publication and Ted Hughes's Birthday Letters." Contemporary Literature

Journal articles

Research Projects & Supervisions

Research projects:

Details

Cultural Engagement 2016 Central Services of the School
Project period: 15-Feb-2016 - 14-May-2016

Research interests: Culture, Social Sciences

Current PhD topics supervised:

Dates
Details
From: 01-Oct-2021
Until: 31-Oct-2024
Implicit Histories: Decoding the 1921 Archive

LAHP Collaborative Doctoral Award, co-supervised with Dr. Christopher Ohge (SAS) and Dr. Chris Brake (FindMyPast.com).

From: 01-Oct-2020
Until: 31-Oct-2023
Ernest Hemingway Icon: The Evolution of Hemingway's Celebrity Persona, A Reception Study

Current supervision in process.

Past PhD topics supervised:

Dates
Details
From: 01-Oct-2014
Until: 31-Oct-2018
Echoes of the Silent Movie Age: F. Scott Fitzgerald on the Silver Screen (1920-1926)

<p>Dr. Martina Mastandrea, successfully completed in 2018.</p>

Consultancy & Media

Available for consultancy:

Yes

Media experience:

Yes
Back to top