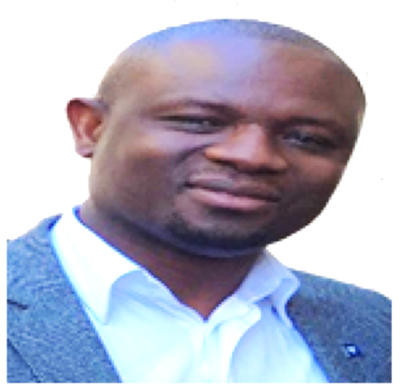 Contact details
Name:

Mr Richard Dwomoh

Qualifications:

M.Phil Peace and Conflict Studies; LL.M International Law; M.A. Political Science.

Position:

Ph.D Candidate (Human Rights)

Institute:

Location:

Institute of Commonwealth Studies, School of Advanced Study, University of London, Senate House Malet Street London WC1E 7HU

Email address:

Studies:

Student
---
Publication Details

Related publications/articles:

Research Projects & Supervisions

PhD Topic:

China's Media Influence on Press Freedom in Africa: An Examination of Agency in the Ghanaian Context

China has not only surpassed the USA and Europe to become the dominant economic actor in Africa, but it has in the last decade also increased its role in shaping the ideational and normative spheres in Africa. As part of its attempt to contest the discursive power of the West and shape its international image, Beijing is complementing the efforts of its state-led media emissaries in Africa with a media training component in China. This approach involves all-expenses-paid for media and governance trainings for African journalists and politicians. Beijing is producing knowledge about its norms and models, including on its governance, development, information control, and media approach. In the mean time, Ghana has emerged as one of the top recipient countries of these Chinese trainings. Having previously earned a fine reputation within the comity of nations as a beacon of democracy and a champion for press freedom in Africa, Ghana in the last decade has witnessed a drastic decline in the enjoyment of press freedom due to unprecedented attacks on journalists and media houses by state security apparatus, state appointees, and operatives of political parties. As a result, Ghana has since 2016 declined from been a 'Full Democracy' to a 'Flawed Democracy' on the Democracy Index and dropped from 30th to 60th position in 2022 on the World Press Freedom Index. Against this backdrop, Ghana's top recipient position of Chinese media trainings does not only raises eyebrows, but it also brings to fore the question of whether the Ghanaian participants are practicing aspects of the Chinese media approach and the impact thereof on the worsening fortunes of press freedom in the country. Meanwhile, the China-Africa-Ghana media scholarship has largely focused on the impact of China's state-led media expansion into Africa on press freedom in Africa, with barely any focus on the impact of China's state-led media trainings on press freedom. This research project seeks to contribute to bridging the gap by addressing the research question: Do China's media trainings for Ghanaian politicians and journalists undermine press freedom in Ghana through Ghanaian agency?

Supervisor:

Research interests:

Civil Rights, Globalization & Development, Human rights, International Law, International Relations, Law, Philosophy, Political Institutions, Politics, Social Sciences

Regions:

Africa

Relevant Events

Related events:

Date
Details
16-Jun-2023
UNVEILING SOCIETIES IN FRAGMENTATION: HISTORICAL, POLITICAL AND ECONOMIC APPROACHES

I panel chaired the UNVEILING SOCIETIES IN FRAGMENTATION: HISTORICAL, POLITICAL AND ECONOMIC APPROACHES session at the 'Fragments' postgraduate conference, during which the following researchers presented their research papers and partook in a panel discussion:

- Jane Skelding (Institute of Historical Studies): "Decoding the Archives: Locating Marginalized Histories through Fragments of Language in the Census and Literature of the Twentieth Century".

- Dr. Tugce Yalcin (Institute of Advanced Legal Studies): "Disclosure of Information in M&A Transactions in the Light of the Theory of Contract: Comparison of the Common Law and Civil Law".

- John Duncan (institute of Commonwealth Studies): "Fragmented Subjectivities: How Neoliberalism Creates Diverse Class Subjects".

15-Jun-2023
China's Media Training Impact on Press Freedom in Africa: An Examination of Agency in the Ghanaian Context

I presented this paper on the above title, which spoke to the preliminary wider arguments and conclusions in my PhD thesis.

23-May-2023
African Regional Champion? Ghana and freedom of expression

I gave a keynote address at this seminar and participated in a panel discussion on the structural problems and interests which impede media freedom in Ghana, and which have seen the country decline sharply from 30th to 60th position on the 2022 World Press Freedom Index.
Back to top